Art Scholarships
Art Scholarships are awarded to candidates entering Truro School at 11+, 13+ and 16+. The value of any scholarship awarded by the school is capped at 10% of the fees. Any help thereafter is given in the form of a means-tested bursary.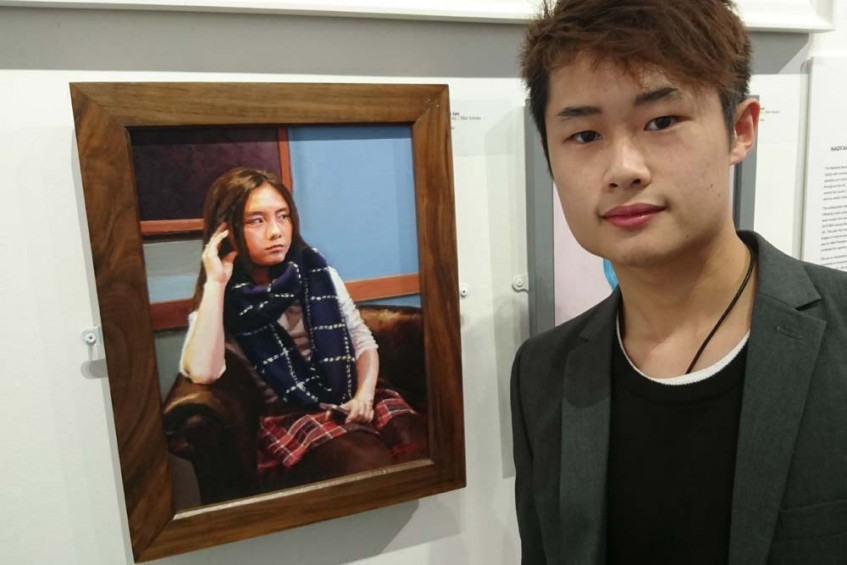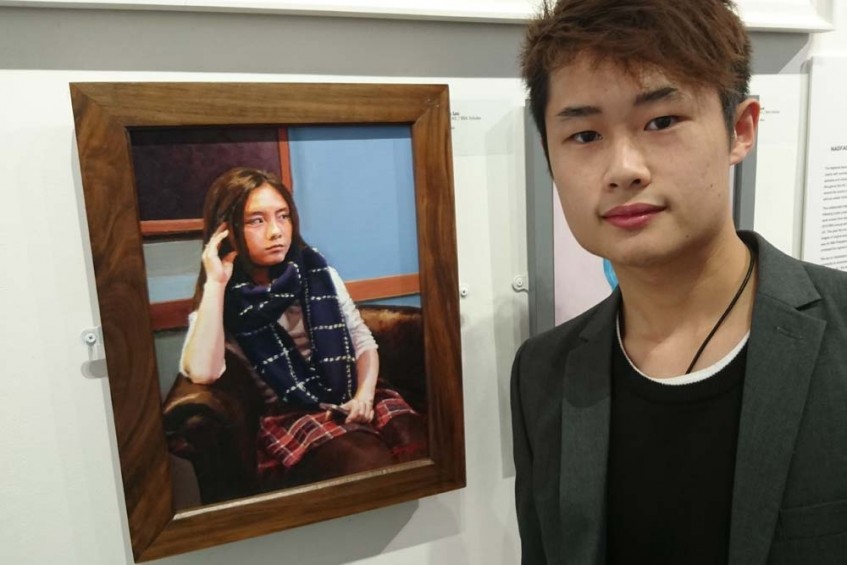 All external candidates for an Art Scholarship are required to register with the school before an application is made. The Head of Art, David Meads, is always pleased to talk to prospective parents concerning any aspect of Art Scholarships.
The School is looking for bright, enthusiastic candidates who show  dedication, enthusiasm and high level of artistic skill and who will act as ambassadors for the Art Department and always produce classwork and homework of the highest standard.
In return, we offer the teaching and guidance of staff that have a wealth of experience supporting artists, as well as the Heseltine Gallery. Art scholars are offered additional art workshops to help tham develop further as artists as well as the opportunity to create work for, and help organise, the scholars exhibition. They will also have termly meetings with the Head of Art to review their personal sketchbook and discuss the development of their abilities.
All Art Scholars are expected to:
Undertake a high level of involvement with both curricular and co-curricular Art activities and to become role models to the wider School community in respect of their commitment to Art.
Produce a piece of work, that is not classwork, for the annual exhibition
Attend a co-curricular art activity once a week
Keep a personal sketchbook, which is assessed every term by the Head of Art
Assist with whole school art events and open days
11+ pupils are expected to:
Set up and hold a Scholars' Exhibition in the Heseltine Gallery
13+ pupils are expected to:
Study GCSE Art (in the 4th and 5th Years)
Support the younger students in the organisation of the Scholars' Exhibition
Attend at least four life class sessions after school
Produce a piece of work to decorate the 5th Year Common Room (5th Year)
16+ pupils are expected to:
Study A-Level Art
Support the younger students in the organisation of the Scholars' Exhibition and design and print invitations
Produce a piece of work to be displayed in school
Attend life classes
Hold a drop in session for GCSE students who require help with their portfolios
Hold a workshop for younger students once a term
Attend all Open Days and Open Evenings
The Application Process
Scholarship assessment will primarily based on the dedication, enthusiasm and skill demonstrated by candidates throughout the admissions process. It is expected that Art Scholarship candidates will be skilled artists and have an enthusiasm for art which they will have explored outside, as well as inside, the classroom.
Assessment
The assessment will consist of time spent in the Art Department with Mr Meads, Head of Art, and other members of his team during which candidates will take part in a wide range of activities.
Candidates should bring with them to the assessment only one piece of work; something they are very proud of and feel shows off their skills or some of them.  They will have the opportunity to chat one-to-one with Mr Meads about their work.
Throughout the assessment members of staff will be assessing a candidate's artistic ability, flexibility and enthusiasm.
Candidates do not need to bring their own art equipment but may do so if they wish
Interviews for September 2019 entry will be held at Truro School Art Department:
16+                  Monday, 19 November 2018
11+/13+           Tuesday, 8 January 2019
Completed application forms should be returned to: Jayne Grigg, Director of Admissions, Truro School, Trennick Lane, Truro, TR1 1TH   admissions@truroschool.com
By:       16+       Friday, 9 November 2018
11+ and 13+   Friday, 14 December 2018