Open Events
Truro School - Independent School and Boarding School in Cornwall, UK
There's no better way to taste life at Truro School than to come and see it for yourself.
Families are welcome to come and look round the School at any time during the year. For more information and to book a tour, please contact Emma Williams in Admissions on 01872 246062 or email eew@truroschool.com. We look forward to welcoming you and showing you around.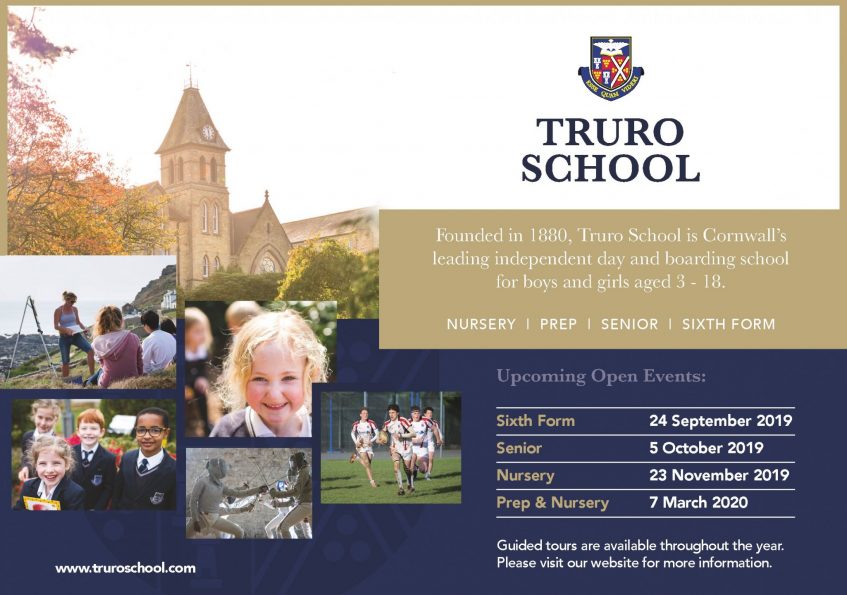 Sixth Form Open Evening – 24 September 2019
With grades of over 36% A*-A at A-Level, find out how Truro School's Sixth Form could springboard you into a successful future at our open evening.
Get a flavour of what our Sixth Form has to offer at our next open evening on 24 September 2019.
---
Senior School Open Morning – Saturday 5 October 2019
Our Senior School Family Open Morning will take place on Saturday 5 October 2019 from 9.30am – 12.30pm. We will have a range of activities available throughout the morning to cater for the whole family, and plenty of interactive opportunities to allow you to get a real taste of life at Truro School.
Nursery Open Morning – Saturday 23 November 2019
Prep School Open Morning – Saturday 7 March 2020