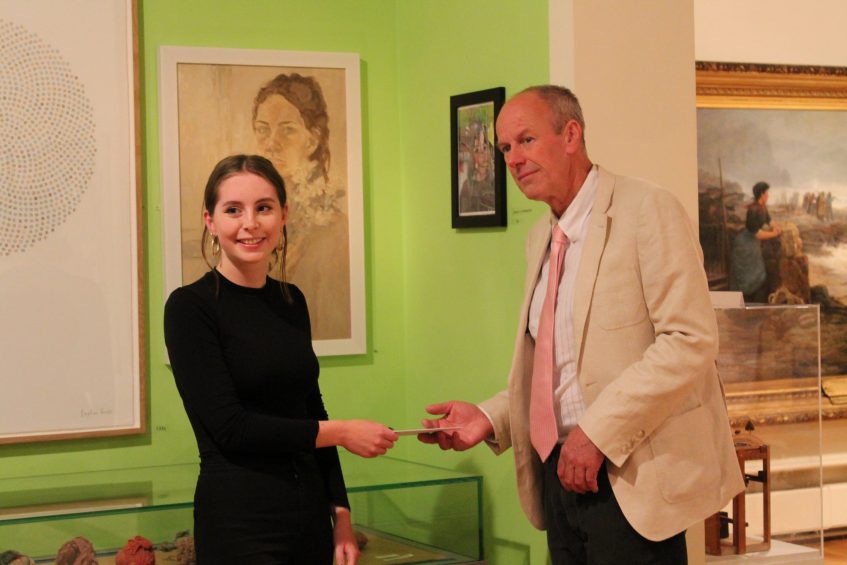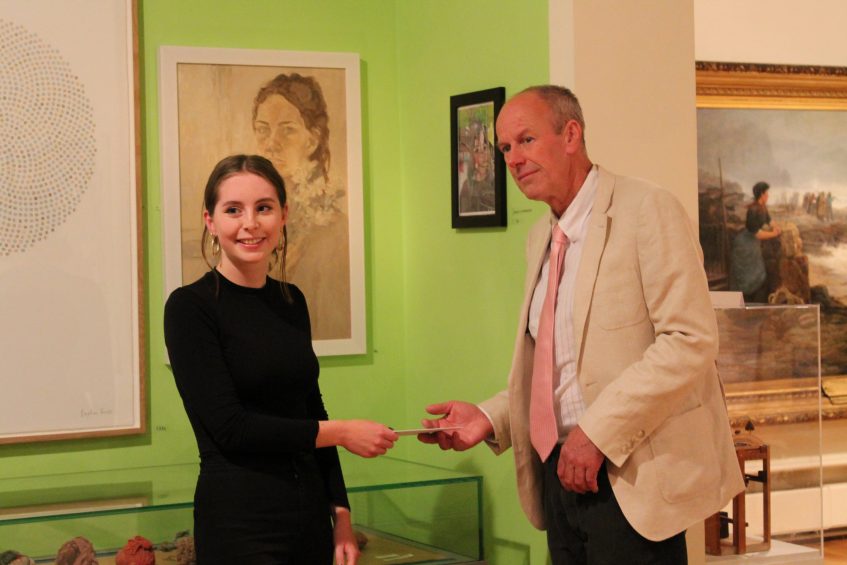 India, a 17-year-old student from Truro School, has defeated stiff competition to be awarded the 'Under 18s award' in Falmouth Art Gallery's 'Imagine Falmouth' competition.
Set with the task of creating a piece of art inspired by Falmouth, India entered a mixed media piece into her first ever art competition.
India's work made the initial cut of 60 accepted pieces following 100 applications, but little did she expect to win the entire Under 18's competition.
India explains the surprise she felt when she was contacted by Natalie Rigby from Falmouth Art Gallery to say she had won the award:
"It was quite a shock. I had never entered an art competition before but now I know that it is definitely worth it."
And with this success, India even has her very first buyer interested in her art work;

"I hear that there is someone who wishes to buy my piece now – my first ever sale!"
India credits her art teachers Mr Meads and Mrs Cucknell of Truro School for supporting her love for art and encouraging her to try different mediums.
Since winning the award, India has found out she has won the opportunity to work alongside Falmouth based landscape artist, Hannah Woodman, spending a day in her studio and getting some professional advice on her portfolio.