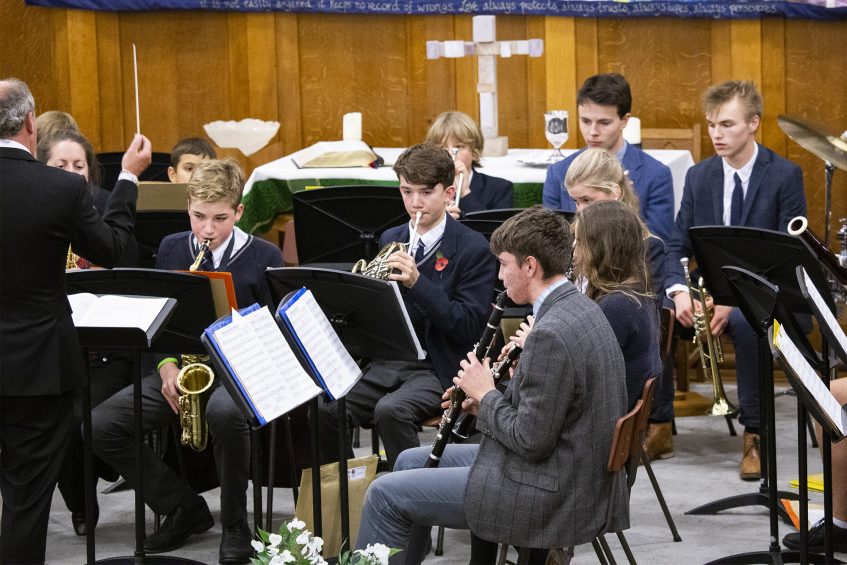 This year the House Music Competition saw a variety of performances given by students of all ages throughout the school.
Students competed to gain points for their houses and played pieces of their own choice, both in ensembles and as solo performances.
160 students took part in the first round with 52 reaching the semi-final. The School welcomed guest adjudicator Timothy Dean, former Head of Opera at Royal Conservatoire of Scotland, for the final.
Speaking about the competition, Mr Dean said,
"I greatly enjoyed pupils' engagement with the music and their storytelling, as well as the atmosphere of celebration and success."
Director of Music Martin Palmer added,
"I was thrilled to see so many wonderful and varied performances – in a way all participants were winners (and all have a box of Maltesers to prove it!)"
Final Results
Senior Category
Winner – Helena Paish
Runner Up – Molly Carleston
Middle Category
Winner – Holly Morris
Runner Up – Natasha Harvey
Junior Category
Winner – Imogen Dowse
Runner Up – Matthew Jones
Ensemble Category
Joint Winners – Oboe Ensemble/Gracie Carleston & Talulla Lee
Runner Up – Millie & Harry Danielsen