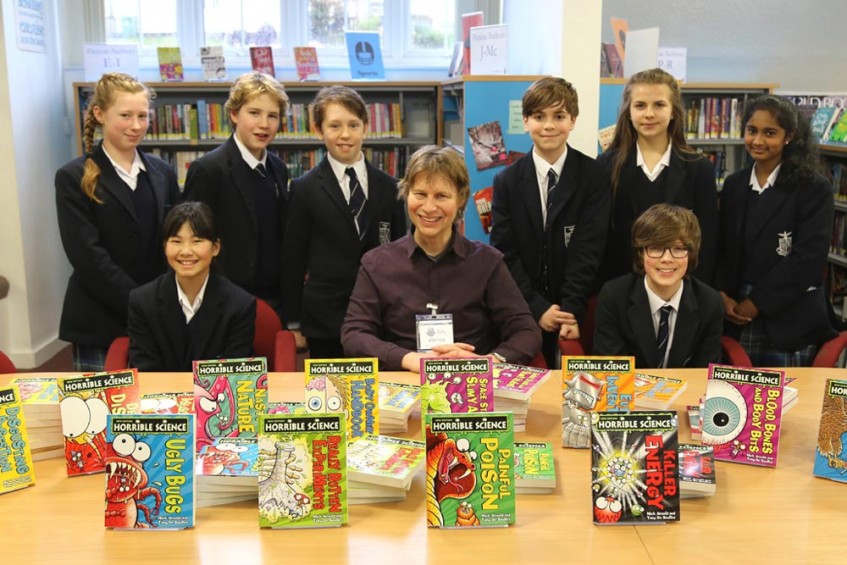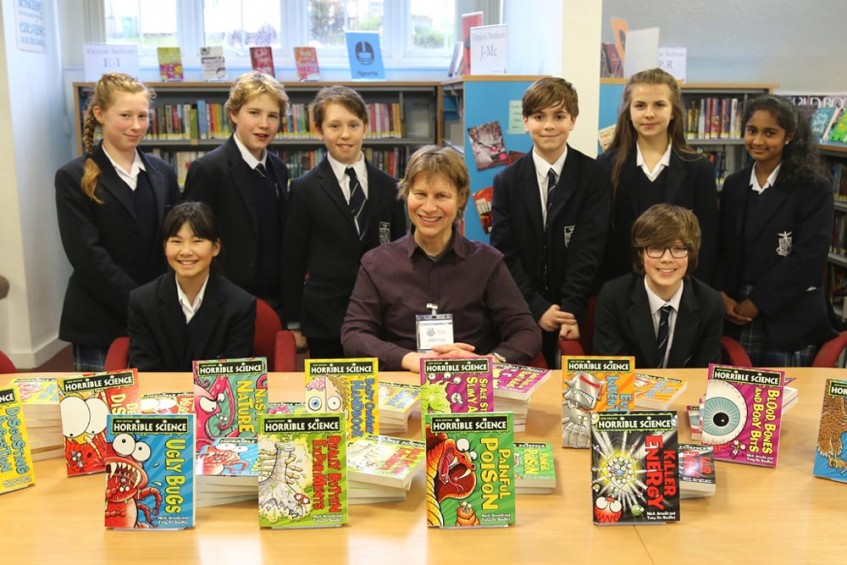 If you have a chance this weekend glance through the West Briton, where you will see the A Level league tables which clearly show Truro School as the most successful provider of A Levels in the county. You will probably also know that I don't place much store on league tables in the first place – they don't measure any of the intangible benefits of a great education. But as a staunch supporter of all things Truro School, it is gratifying to see the press acknowledging our place in the delivery of Cornish post-16 education.
Following Monday's NatWest National Rugby Under 18 match, our first XV are now through to the quarter final, after beating St Peter's School, Gloucester 15-8. It was a powerful game with both sides playing brilliantly and I have never been prouder of our first XV. Read more and see the photos by clicking here.


This week the lower school had a treat with
a visit from famous author Nick Arnold, author of the Horrible Sciences series
, who gave an entertaining and highly educational presentation on science. Pupils from other local Primary Schools also joined our pupils to make for a very engaging and interactive event organised by our Library Team.
With just two weeks to go to the end of the half term, there are some superb events coming up before we break up for the week's holiday. I just want to take a minute to flag some up for you:
Tickets are now available for the Seven Ages of Man concert at the Hall for Cornwall on Wednesday 10 February – always a popular event this year the line-up is impressive not least as the Prep School perform This is our school – a piece written by the pupils themselves. A rich and varied programme has been put together – Symphony Orchestra, Wind Band, Senior and Junior Jazz Orchestras, Chamber Orchestra, Senior String Orchestra, Girls' Choir and Barbershop, Boys Choir, All 1st Year boys and girls, Samba Band, Prep School Choir, Orchestra, Samba Band and Guitar Ensemble.
And on academic matters, 5th Year parents and pupils are invited to the Sixth Form Subject Consultation Evening on Tuesday 2 February where you can talk to staff and Sixth Form students about choices for next year. Students have already had much guidance and most are clear on their A level options. The consultation evening is an opportunity for fine-tuning, perhaps to gain some final clarity in what can be an agonising choice.
Good luck to the Under 14, Under 16 and Under 18 Netball teams who are playing in the Regional Tournaments at Camborne Science and International Academy today. I hope to say hello to many parents from the side-lines.
Andrew Gordon-Brown, Headmaster Truro School