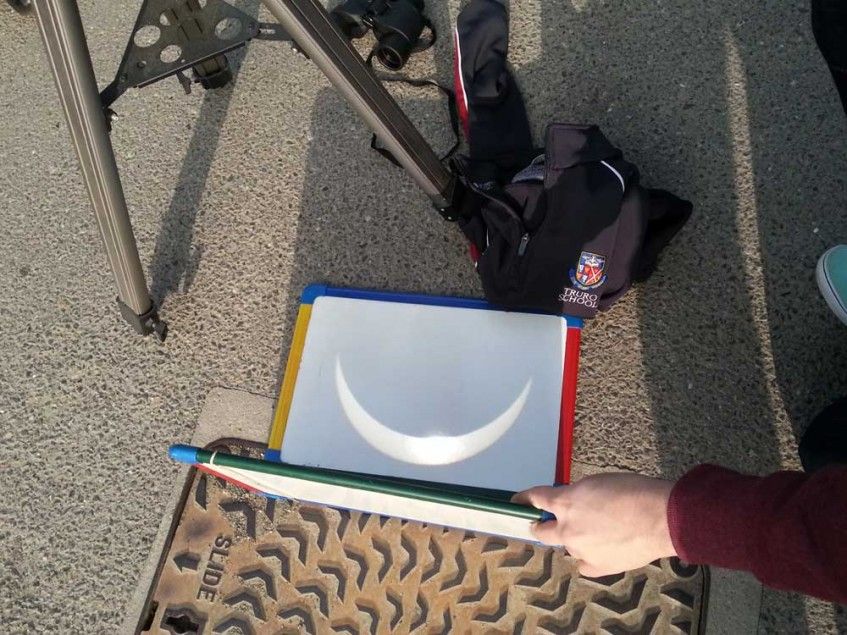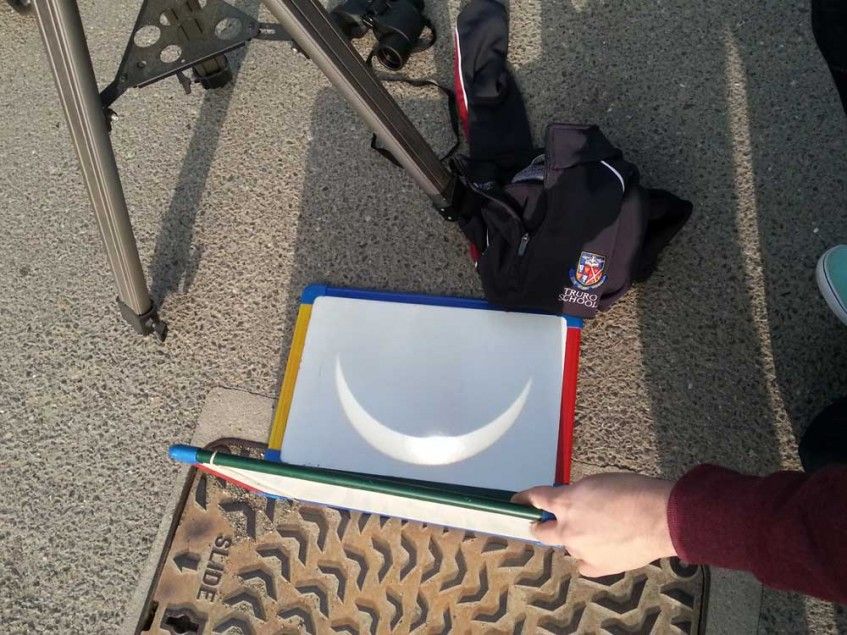 The last fortnight has been somewhat of a purple patch at school. I have been in a state of awe and wonder marvelling at the achievements of so many talented pupils. I generally try and tone down the superlatives when I blog, lest I am perceived as a master of marketing spin. I'm going to dispense with this approach because credit must go where credit is due.
The Sickle and The Scythe
The main topic of conversation this week has been the musical production, The Sickle and the Scythe. It received standing ovations on both nights and was a sensational show. But what is so stunning is that the script and music were written by Phoebe Piercy in our Lower Sixth. Phoebe then went on to cast and produce the show which she co-directed with Callum Macdonald, another talented sixth former. Phoebe took on this challenge for her Extended Project Qualification (EPQ), a popular extension option to our A level curriculum. In trying to sum up Phoebe's achievement, I quoted the late Cardinal Basil Hume who observed the art of being a good school teacher is to teach boys and girls to teach themselves. Phoebe, Callum, the cast and crew are fine examples of students doing just that – at some point a seed was sown and the conditions created which have allowed the learning of these youngsters to develop a momentum of its own. I am very grateful to our Burrell Theatre team and ever present Director of Drama who are always on hand to support and guide. Encore!
EPQ Showcase Evening
If your appetite has been whetted, then come along to the Burrell theatre on Tuesday to the EPQ Showcase evening where our sixth form students present their research projects and respond to Q&A from the floor– it is always a fascinating evening. This year the topics include: What is the most effective way of reducing the number of abortions in under–18s in the UK? and, A screenplay that explores the notion of altered consciousness, amongst others. If Tuesday is not enough and you want to witness life skills development at school, come along to the LAMDA Showcase on Wednesday (again in the Burrell Theatre).
Cross Country Success
As the cross country season has come to an end, a huge congratulations to all our boys and girls who took part in events this year, and in particular to Finn Birnie who has been awarded national colours in his selection to represent England in a forthcoming international in Ireland. The rugby season is also wrapped up. Truro School has dominated in every age category in the county with the Under 12, Under 14, Under 15 and Under 16 sides all county champions. In addition there have been winners in the Cornwall Schools Sevens with titles at Under 12, Under 14 and Under 16 age groups.
Public Schools Fencing Championships
Last week our fencers were in action at the England Public Schools championships. The 13- strong team dominated the draw from the outset and came home with a clean sweep of medals and podium finishes with every member of the team claiming silverware in their discipline.
Incredible results @TruroSchool & @trurofencing fencers at GB Public Schools Champs. 13 fencers in 7 categories: 5 gold, 3 silver, 5 bronze!

— Jon Salfield (@jonsalfield) March 20, 2015
Oxbridge Seminar
On Thursday we hosted an Oxbridge seminar attended by most of the 16 schools in Cornwall with Sixth Forms. I am very pleased to have been invited to join the Cornwall Sixth Forms Together (CSFT) group and hope that those who attended found this an effective forum to share ideas about supporting students towards the UK's top universities. It's terrific to see our school integrating in the Cornish community in such a constructive manner.
A Great Week for Science
We were reminded this week of our place in the solar system. Friday's solar eclipse was fascinating to observe. Some of our students joined the Truro High School girls to share in the experience at their campus in the town. Earlier in the week a group of our girls celebrated British Science Week by attending the University of Exeter's Women in Science seminar on Monday at Tremough Campus. They were treated to talks from Cornwall-based experts from a variety of fields – including mining, wave energy, conservation, animal behaviour, and public health.
Looking Ahead to Easter
One more week to go, and I know I am looking forward to some R&R over the holidays. I hope to see some of you at our events next week and wish you all a warm and enjoyable weekend.
Andrew Gordon-Brown, Headmaster