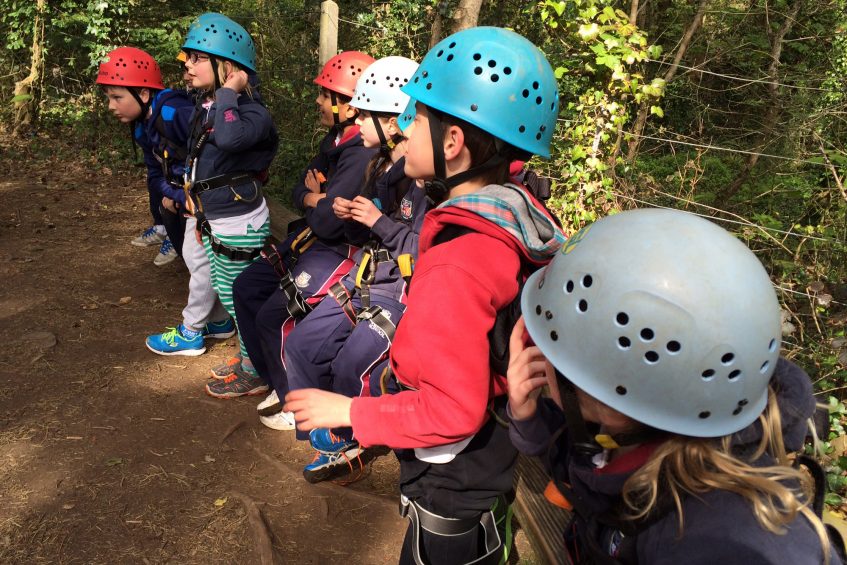 Well done to Year 5 who had a super trip to Beam House last week. Despite the very cold weather and rather too much rain, the pupils threw themselves with vigour into the many activities. The High Ropes, where the children have to negotiate an aerial assault course at 30ft above ground level, proved perhaps the most popular, whilst the Mud Challenge, despite the hail and rain, came a close second. I have to commend the pupils for every aspect of their participation; from their behaviour and manners, their encouragement of each other and their unfussy enthusiasm. A super group! Well done. My thanks also to Mr Speer, Mrs Reed and Mrs Tall for accompanying the trip; they were also quite well behaved!

Well done also to Year 4 for a superb production recounting the lives of the great Tudor monarchs (and even the minor ones). It was genuinely educational, not only teaching us things we didn't know about this interesting period of history, but was also very entertaining – we have some comedians in the making!!! My thanks to Mrs Issaka for all her hard work preparing the pupils for last night's performance.

One small piece of personal news. I have been asked in my new role with MIST (The Methodist Independent Schools Trust) to undertake a short interim headship of the Junior School at Kingsley in Bideford. This will be from September for one term and is to help support this lovely school in North Devon during a short period of transition as they say farewell to the current head, Jane Bruce, and look to make a permanent appointment from Christmas.

Finally, Truro Prep is officially 80 years old today. The school, formerly Treliske School, was opened as the Junior House to Truro School on May 6th 1936 with just 33 pupils. The school has come a long way since then, which is a great testament to the foresight of the governors at that time, for making that initial investment in a new school for younger pupils. So a very Happy Birthday 80th to the School.