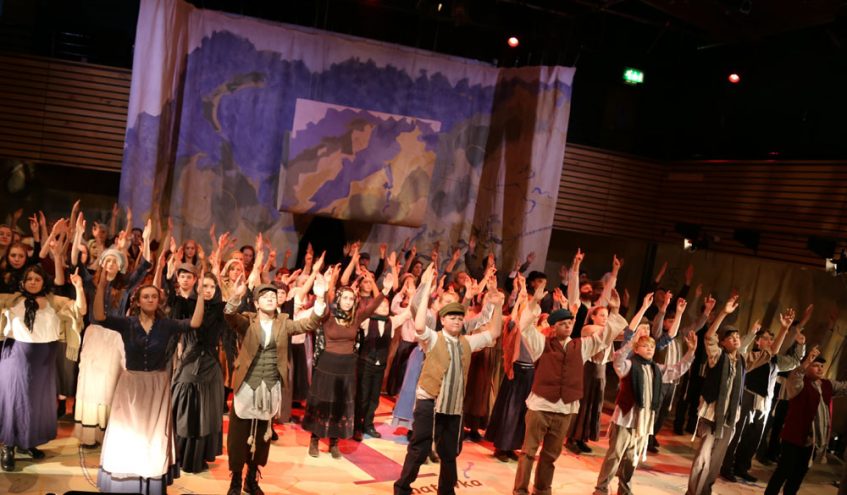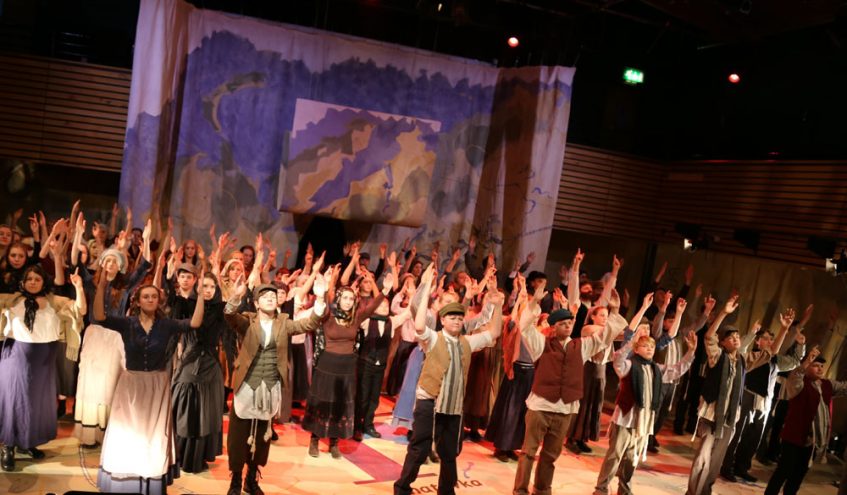 It's been a busy start to the second half of our Autumn Term and life is showing no sign of slowing down.
Fiddler on the Roof
Our annual school production, 'Fiddler on the Roof', launched this week, and with tickets for all four nights sold out, it's certainly been eagerly anticipated. The Burrell Theatre has been transported to Russia, 1905 and the final technical and dress rehearsals have been full steam ahead this week in preparation.  Our students always put on a fantastic production, and this year I am certain it will be no different.  The feedback from the Wednesday productions was sensational!
Truro City of Lights Parade
While the first night of Fiddler was wowing the audience, an excited group of our students from Prep and Senior were marching in the annual City of Lights Parade.  Their beautiful lantern creations were built to this year's theme 'Tell Me a Story'. The parade was again a fantastic display of music and dance and will have surely captured many a young imagination.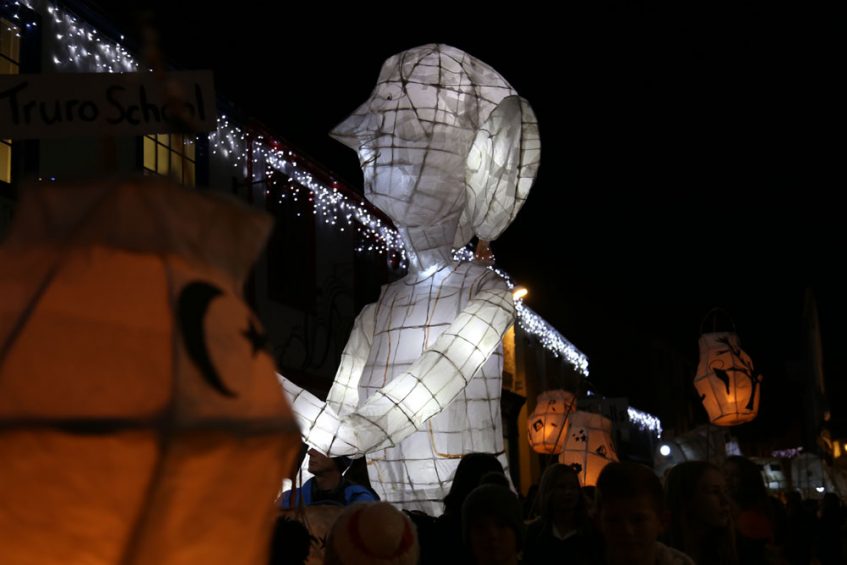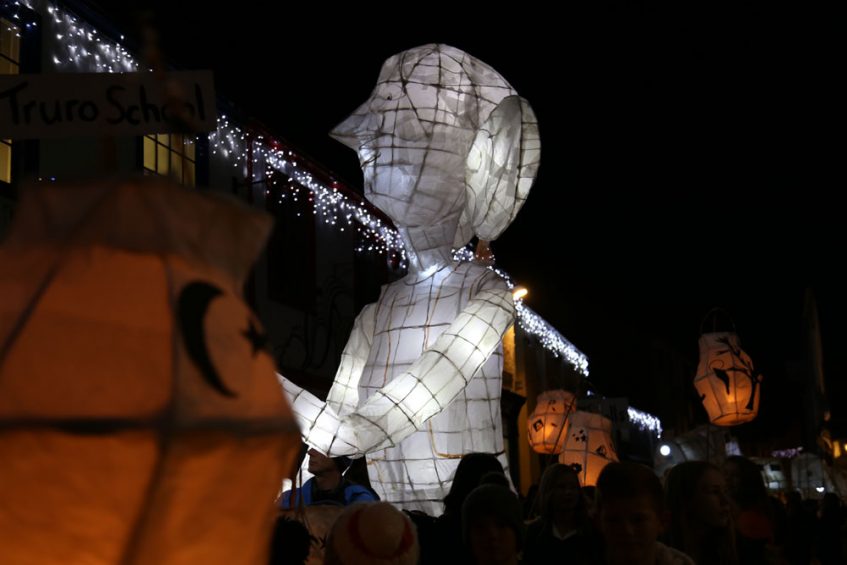 Year 6 Activity Morning
Last Saturday we held our inaugural Year 6 Activity Morning. It was a first for this event and I was bowled over by just how many prospective pupils joined us.   Over 80 students who are considering joining us at Truro School for Year 7 signed up for a choice of three taster activities; from Computer Science, Biology, Chemistry, Business Studies, Sport, History and Art. There was a real buzz about the day. It was excellent to see some of our Sixth Form prefects helping out – great role models they are.
Anonymous Art Auction
On Thursday 10 November, we held an Anonymous Art Auction in aid of local charity, the Wave Project. The Wave Project provide therapy to young people suffering from anxiety and help build confidence through their surfing programme. With over 80 canvasses contributed, the evening was a great success, raising over £4000 for the charity.   It was a massive team effort.  Huge thanks, to all of you who contributed art work and who placed bids. Thanks too to auctioneer Andrew Body from Lodge and Thomas, for volunteering his time to our event, his presence certainly made for an exciting auction.
Joseph Delaney Author Visit
Lastly, students from our 1st and 2nd Years were lucky enough to be treated to our first author visit this year, when bestselling author of the 'Spooks' series, Joseph Delaney, visited last week. Joseph spoke to students about what it means to be a bestselling author, the process of writing a book, and how to capture your ideas. The author visits are set up by our fantastic librarians to inspire students who may be interested in pursuing a writing career, it gives them a chance to ask questions and get advice from professionals in the industry.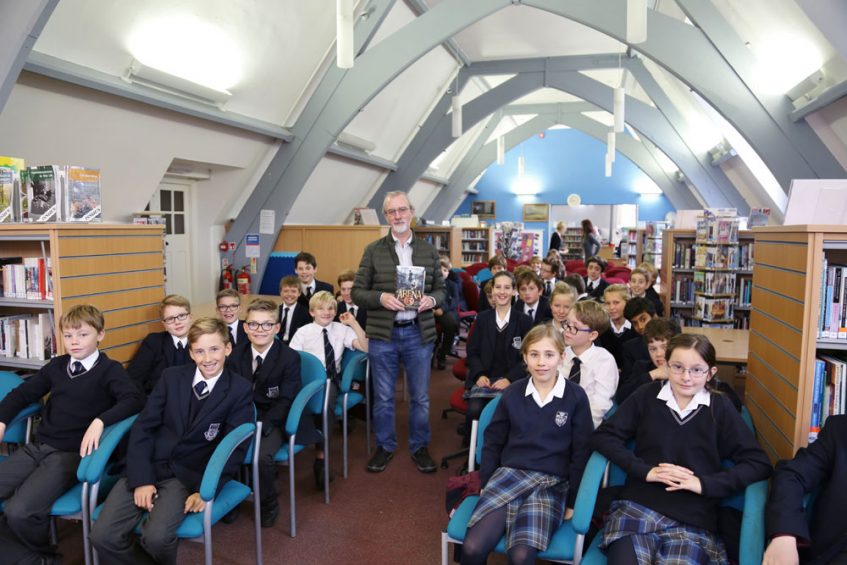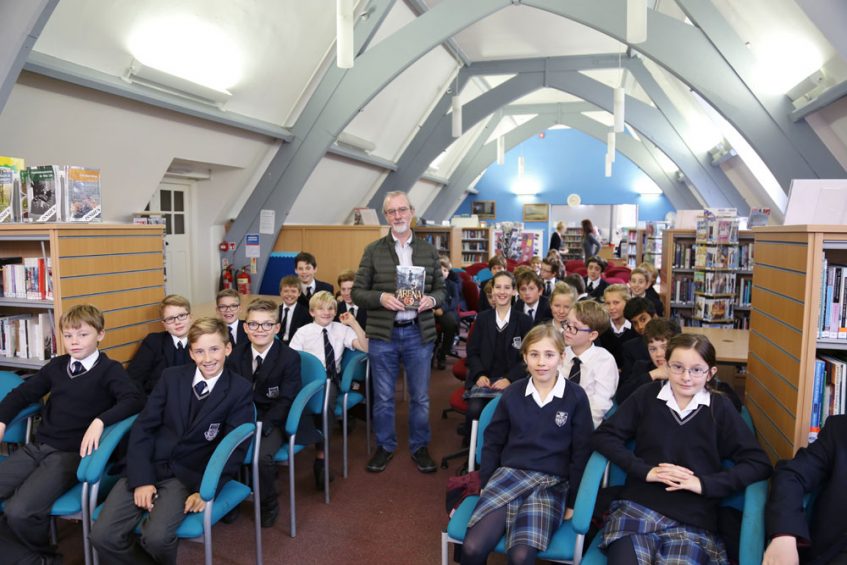 It's just three weeks until we break up for Christmas, and the diary is looking full of school performances, music concerts and carol services. Don't miss these super showcases of extra-curricular school life.