With the UK university application deadline just past, it has struck me once again just what an impressive and knowledgeable team of teachers we have providing guidance to our students.
This has to be one of the most important features of any Sixth Form, and in my experience to date, I can say without hesitation that you would be hard pressed to find a school that does it better. And the results show. The university offers have been coming in thick and fast and we hope to build on the percentage of students achieving their 1st choice destination from 75% over the last couple of years to see if we can get that up into the 80s.
We have been celebrating the success of our Oxbridge applicants. This year 15 of our Upper Sixth (13% of the cohort) applied to either Oxbridge or Cambridge, 13 of them were invited for interview, one student withdrew prior to interview in favour of a more suitable course elsewhere, and 6 out of the 12 who interviewed were offered a conditional place. This acceptance rate is double the Oxbridge average and is attributable both to our wonderful students and to the rigorous preparation offered to them. Just as notable is the unconditional offer achieved by this year's Head Girl, Maria Chart, to read Mechanical Engineering at Columbia University, New York.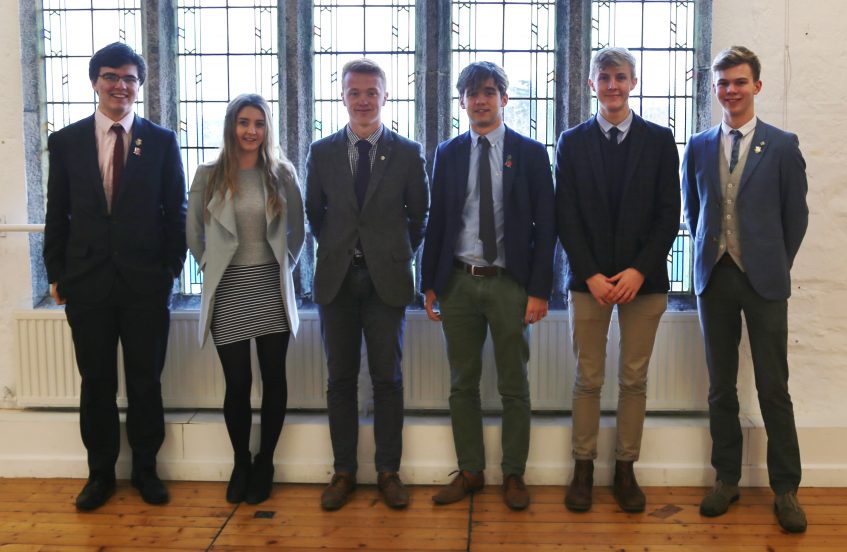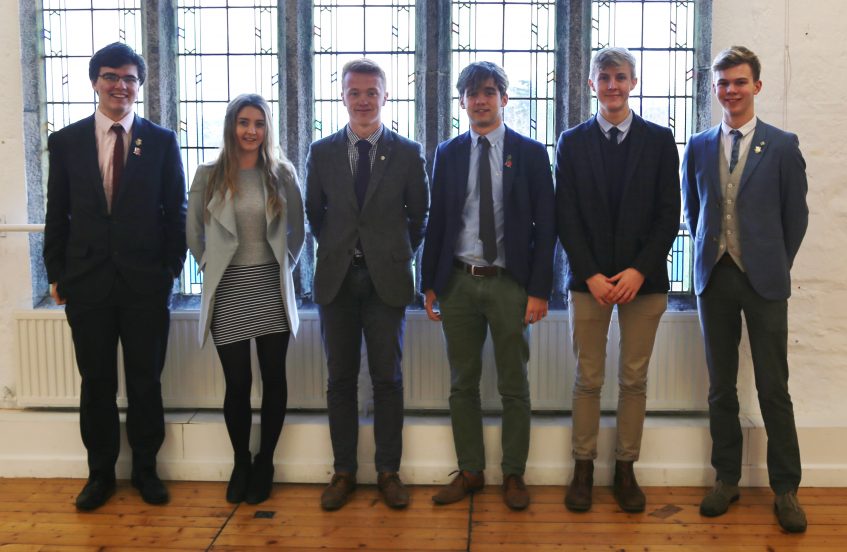 Photo: The Successful Six – the six students who have been offered at place at either Oxford or Cambridge University
It is interesting to reflect on the success of our students in going on to first choice universities, colleges or jobs, in light of an interesting study which made yesterday's headlines, "Pupils in Independent Schools Mentally Tough, study reveals."  This study was published on the back of some quantitative research by psychometric test publisher AQR International and showed that "pupils at ISC independent schools have good attainment, wellbeing and behaviour and are more resilient, better at dealing with setbacks and more open to learning as a result." The study defines mental toughness as "the mind-set that every person adopts in everything they do."
We all know that the intangibles of a good education are difficult to measure, but the results of this study make perfect sense to me when I think about the breadth of our curriculum, the wide-ranging activities outside the classroom and excellent pastoral care which are features of life at Truro School. The vital opportunities our students have to serve the school as prefects, to become trained as peer counsellors, and to build their leadership and life skills helps to create resilient and worldly young men and women who are ready for further study and work in adult life.  A level results of course matter, but not as much as the personal qualities that allow people to leave school able to thrive in a fast changing world.