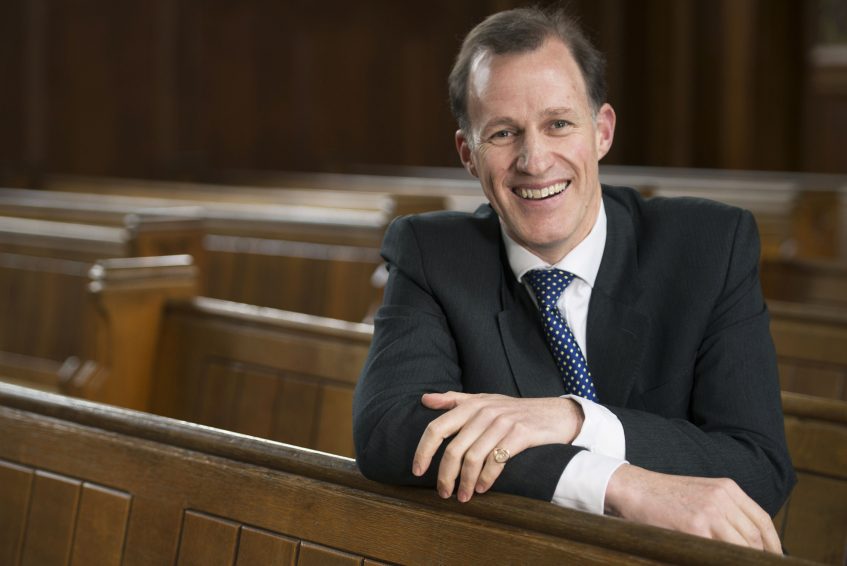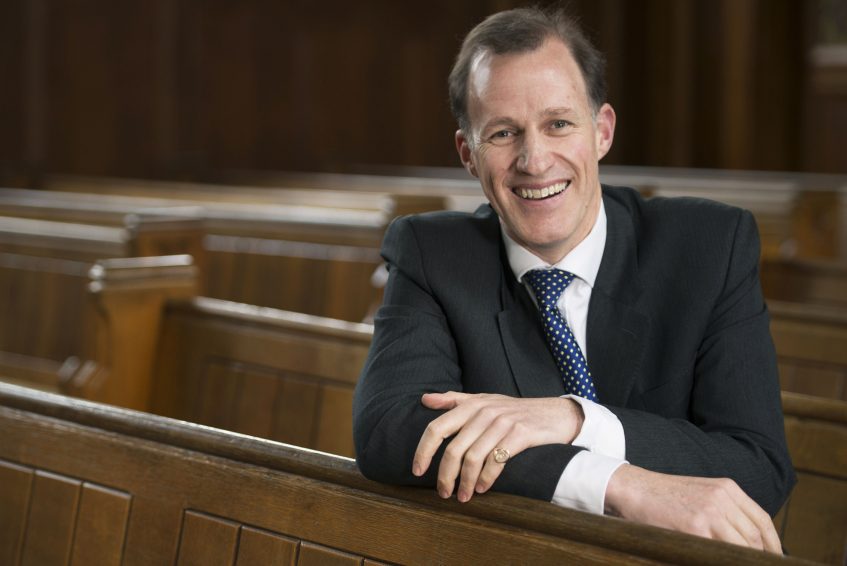 Pastoral Care at Truro School
I was recently invited by the Independent Schools Inspectorate to visit another school in the South West as a member of a nine strong team of inspectors. It is always a privilege to 'look under the bonnet' of other schools in the HMC group and to talk to students about school life and the care they receive. I look forward to reading the final report of the fine school that I visited.
This caused me to re-read extracts from the last full inspection report Truro School received from the ISI. In 2012 they commented that:
"The quality of pupils' personal development is excellent. Pupils of all ages develop a genuine concern for others, a strong sense of right and wrong, and an appreciation of leadership and team-building qualities. Their increasing maturity is skilfully underpinned by excellent pastoral care. The school maintains a strong sense of community and service."
Since then we have continued to build on our strengths in this area.
I recently explained some of our key pastoral processes to this year's Parents Communication Working Group and they encouraged me to shout about it a bit more, so here goes.  In short, a high quality of pastoral care is central to our ethos; it underpins everything that we do and, alongside high quality teaching and learning, is what ensures the success and personal development of the children in our care, so they flourish academically and socially.  It is certainly true that there is no shortage of opinion amongst our student body but we encourage our pupils to respect the varied attitude and beliefs of others whilst developing as individuals.
In our newly developed PSHEE programme we promote our values of tolerance and understanding and reinforce the importance we place on self-respect and consideration towards others. Our regular Chapel and Headmaster's assemblies are occasions where students reflect on matters of faith and belief and are invited to respond to issues of social justice. We advise how to cope with the ups and downs of teenage life but there are times when these ups and downs require some intervention and our team of pastoral carers is on hand to provide the help that is needed.
Form Tutors and Heads of Year discuss pastoral issues on a regular basis. Most problems are easily dealt with at this level.  However, every Friday morning I meet with the Deputy Head (Pastoral), Heads of Year, House Staff, Medical Centre, Head of Learning Support and Chaplain to share concerns and information on individual students. In addition, the Senior Pastoral team consisting of Deputy Head Pastoral (and Designated Safeguarding Lead), Chaplain, Head of Boarding and Medical team meet weekly to spend time reviewing support for whose requiring additional care.
There are a range of individuals who pupils can and do approach if they have concerns and their planner provides them with the names of others who can provide support and counsel at a difficult time for them:
Many of our Sixth Formers are trained as ACHE Counsellors (Advice, Care, Help, Empathy). There are notices around school for how, when and where to meet them.  They also offer a confidential box where a pupil can write down their worry.  These Sixth Formers also act as positive role models and many are Form Prefects, happy to talk to pupils and accompany them to speak to an appropriate member of staff, if it helps.
Medical Staff. Not only are the nurses available to provide advice on areas of medical and physical wellbeing, they are a "listening ear" to children who are unsure to whom they should be speaking.  The Medical Centre itself can also be a safe haven for pupils who need time out, peace and quiet.
The Chaplain is available at school and at his home to talk to pupils and/or parents. He regularly meets with individuals and small groups of pupils who find themselves in a similar personal situation, giving support to each other through a difficult time.  Rev de Gruchy is a pivotal member of our pastoral team and, as a regular visitor to the boarding houses, he has an excellent rapport with all pupils.  He is also qualified in Mental Health Awareness. The Chapel is a haven of peace and tranquillity where any pupils and/or parents can visit to pray or simply sit in silent contemplation.
A School Counsellor is available through the Medical Centre; a confidential service for pupils needing a totally independent listener to help them best use the people and resources available to cope with the changes in their lives. Our boarders have the number of a recently retired long serving teacher if they need the ear of their own independent listener.
The Deputy Head (Pastoral) is on hand to see any students who wish to discuss issues from cyberbullying to advice on friendships. Mrs Ellison works with the Heads of Year to support all the students. She is happy to hear views from students through the student council.
The Senior Pastoral Lead, Mr Hooper, helps Mrs Ellison in investigating pastoral and behavioural incidents providing support to the Heads of Year in this process.
The role of the Form Tutor is not just one of reacting to problems that arise during the course of the year.  They will also be proactively encouraging their tutees to involve themselves in the co-curricular life of the school. In the case of busier pupils who may have multiple commitments across departments, they will also help to monitor their academic study and any pressures and conflicting commitments.
At some point in the next 18 months we can look forward to another ISI inspection that will judge us on the achievements and personal development of our students. Our aim is that they report once again that it is excellent.