On Tuesday 10 March over 15 grandparents descended on Truro Prep School for an afternoon social and a tour of the facilities. All of the grandparents have grandchildren currently studying at the school and it was a fantastic opportunity for them to get a taste of school life in the modern day.
All of the grandparents were paired up with their very own set of tour guides to escort them around the site. Grandparents Mrs Browning and Mrs Francis were paired together with Year 6 students Jason and Harriet selected as their tour guides for the day. After a brief introduction, they kicked off proceedings with a walk to the nursery…
After peering into a drama class, Jason explained that the Year 2s in pre-prep have a movie night where the kids can stay up late in their pyjamas. It looked like great fun!
Mrs Browning and Mrs Francis were then taken to an RE studies class where they were pleasantly suprised to see their twin granddaughters, Anna and Alice!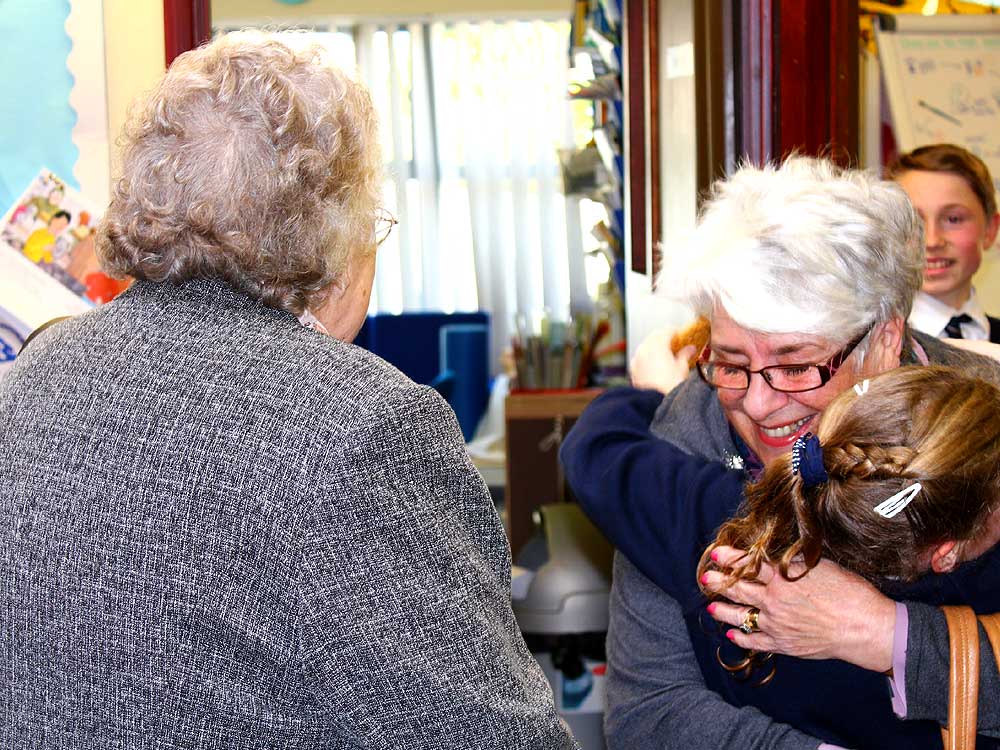 The pair were about to start painting stain glass windows after they had been studying churches and learning about baptism.
Harriet led the way out of the Pre-Prep School as everyone headed towards the Design Technology class in the Pre School. There was a fantastic go-kart creation that the class had just finished ready to be raced at Newquay in a schools event later in the week!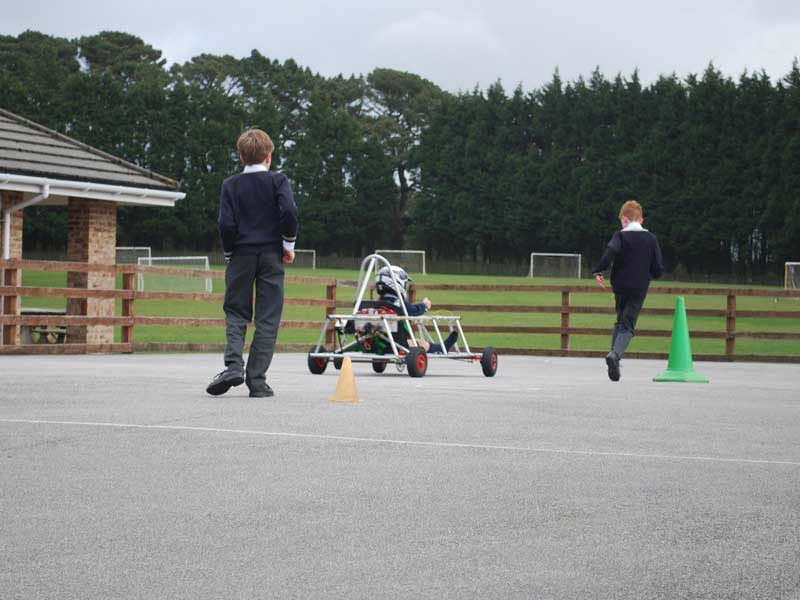 The Music Department was next on the agenda with a fantastic performance of Beethoven's Fifth Symphony containing both beginner musicians and more experienced students.
Another fascinating stop in the arts department was a drama lesson. Students were tasked with sculpting emotions with the rest of the class having to guess what emotion they were acting.
The sports facilities were the final stop, with an expanse of sports fields and a peak inside the sports hall where netball was being played. Mrs Browning, a former netball player in her day, joked "Can I join in?"
The tour ended with a well-earned cup of tea and biscuits shared by all the grandparents and an opportunity to chat with prep school Headmaster Matthew Lovett.