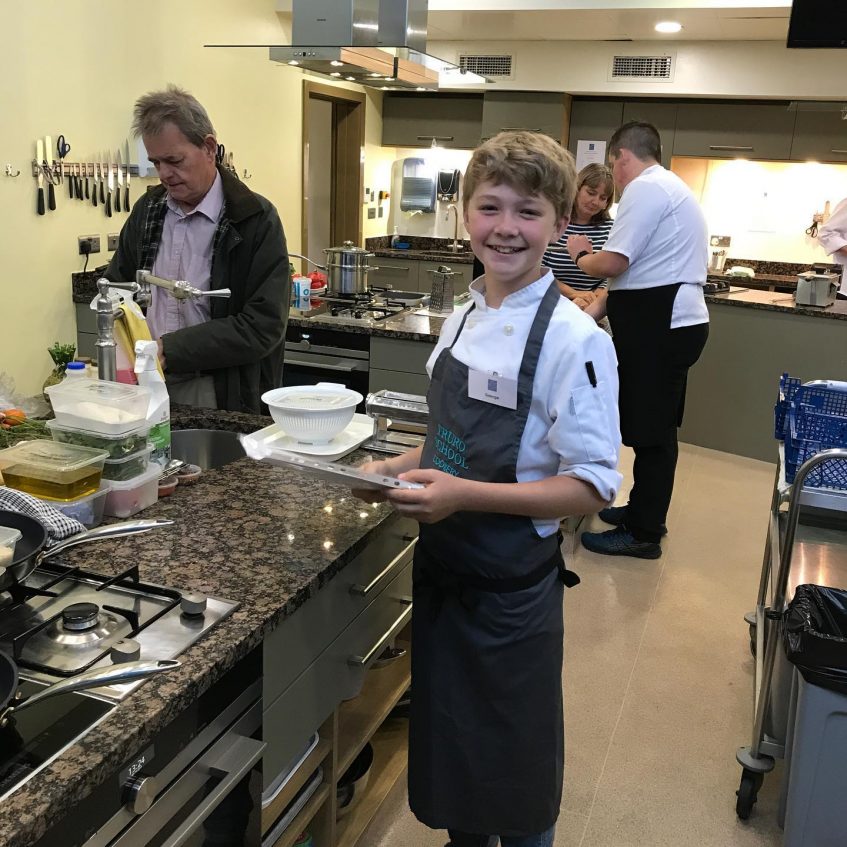 Well done to George Piccin-White, on cooking up a beautiful St Ewe egg pappardelle with St Ives crab, samphire and migas at the South West Chef competition which took place at the weekend.
Although he didn't finish the winner, George has kept on progressing, and the dish got better and better every time he cooked it. The skill, passion and technique he showed at such a young age is admirable and has achieved a lot already.
As part his DoE award George is volunteering at St Tudy Inn, and has been helping cook lunch time crab dishes with the assistance of a chef.