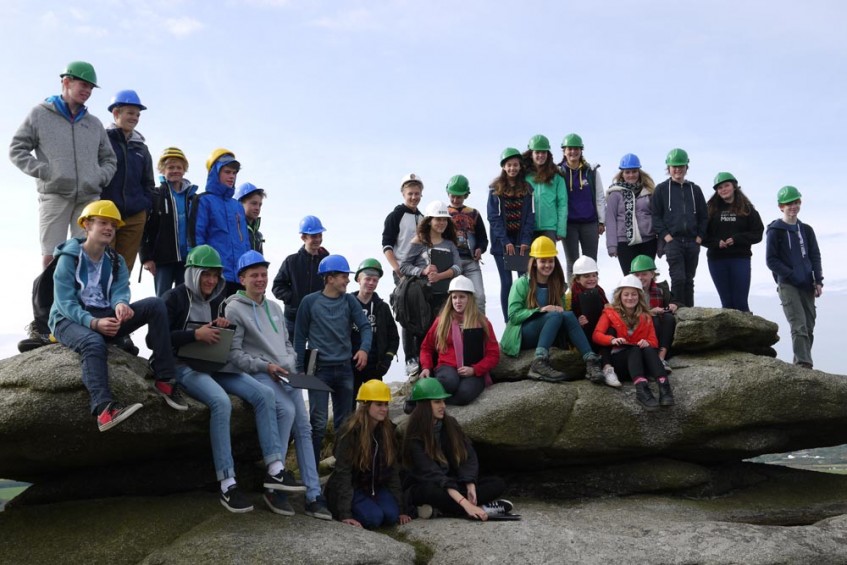 The 4th Year Geologists embarked on their first GCSE field trip immediately before the start of the October half-term.

Visiting Carn Brea, the highest point in West Cornwall at 228 metres above sea level, they studied the mineralogy and texture of the Carn Brea granite and discovered how the distinctive features of the landscape had been produced under changing climates in Cornwall over the last ten million years and beyond.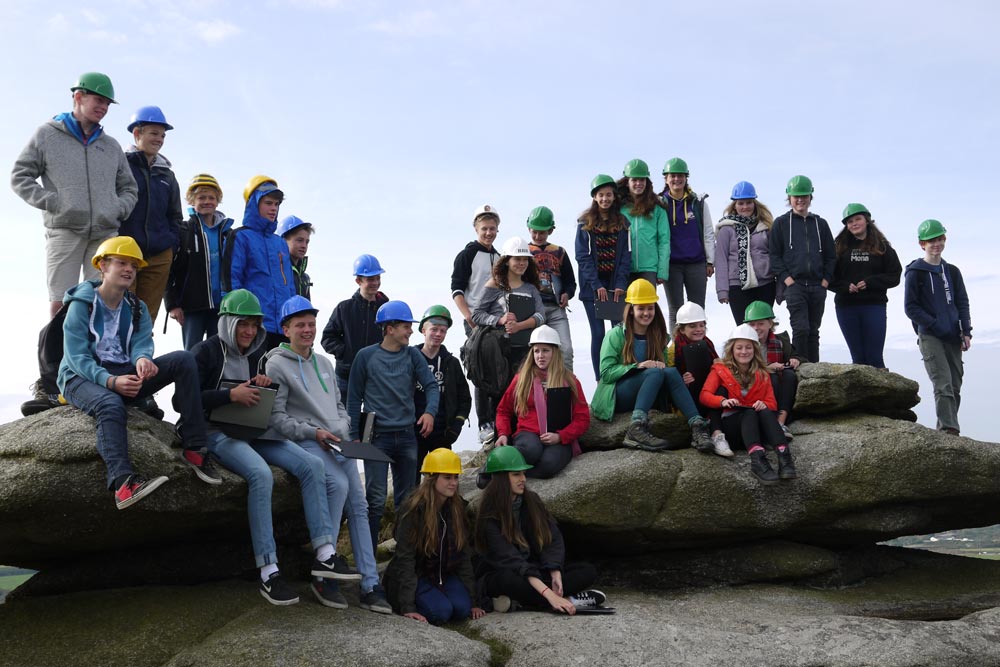 Cooling joints, pressure release joints, microgranite veins, tors, clitterblocks and logan stones were all observed, sketched, measured and recorded. With mild weather and some sunshine, the students fully engaged with the field tasks and produced some exceptionally high quality field notes.