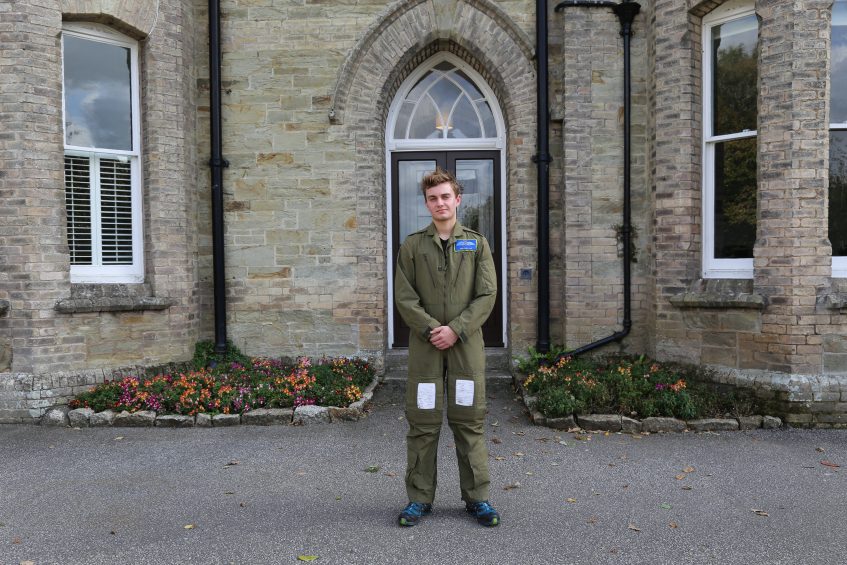 Adam King takes to the skies with RAF Flying Scholarship
Sixth form pupil, Adam King, completed his first solo flight in a powered aircraft this August as part of an RAF Air Cadet Pilot Scholarship programme, at the age of just seventeen.
After applying for the scholarship along with thousands of applicants, Adam received an email saying he had been selected to go to Tayside Aviation in Dundee. After an intense four weeks of pilot training, instructors had qualified Adam to be ready for his first solo flight.
"It was an amazing experience, looking to my right to see the instructor seat empty made it all very real, but once you're up in the air, you feel so free. The course is designed to push you, though clear thinking and focus is the key to success," says Adam.
Keen to go into a career in aviation after university, Adam is hoping to receive sponsorship from the RAF throughout his studies. Whilst his scholarship success has seen him taking weeks out of his school term, Adam says that support from his teachers at Truro School has made it possible for him to pursue his ambition.
"All the staff have been so supportive, I was away for two weeks for the scholarship but they emailed me all the information I needed and helped me catch up so I didn't have to worry, they were really encouraging and recognised that it was a unique opportunity."
Adam grew up with a passion for aviation after hearing stories of flying from family friends and decided at a young age that it was what he wanted to do but knew that it would take a lot of effort to get there.
He credits the Air Cadets for being an 'incredible organisation' that opened up many opportunities for him and says that it was the Truro School ethos of going above and beyond that helped encourage him to apply for the scholarships.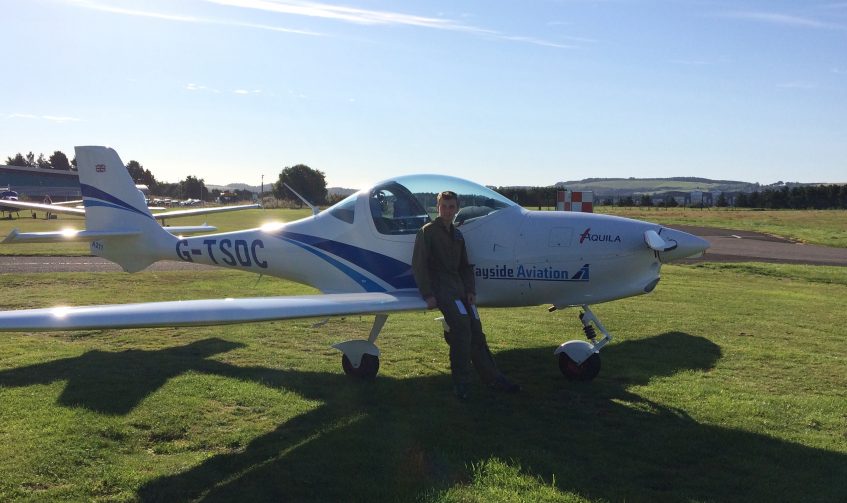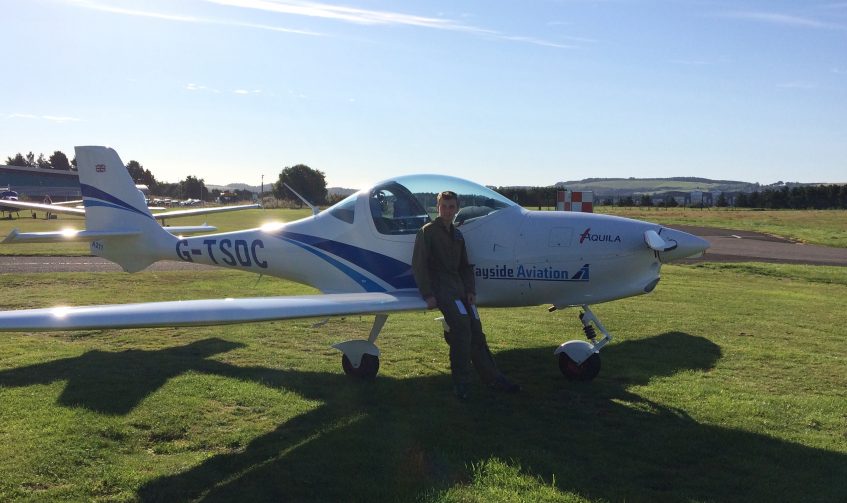 Head of Careers at Truro School, Nancy Kenward, explained that the school offer one to one interviews with all the Forces Liaison Officers each November for students who want more information and with the forces attending the Careers Fair later in the year as well, a large amount of advice and support is given to those who express an interest in joining.
As well as the Air Cadet Pilot Scholarship, Adam also managed to secure himself a Gliding Scholarship with the Fleet Air Arm Officer's Association which saw him living alongside officers at RNAS Yeovilton for a week.
With many of those who train on scholarship programme at Tayside going on to become pilots or officers in the RAF, Adam has a promising career ahead. Following his successful experience, Adam has come away with hopes of one day being able to fly the Eurofighter Typhoon within the RAF, he says:
"The RAF is such an advanced force, they have amazing aircraft and to be able to fly with them would be a huge privilege, flying in particular is a career like no other."