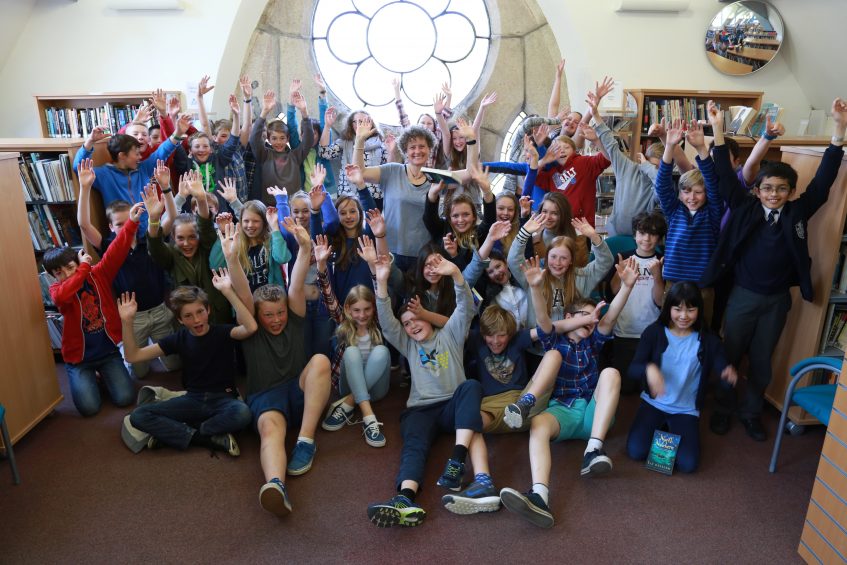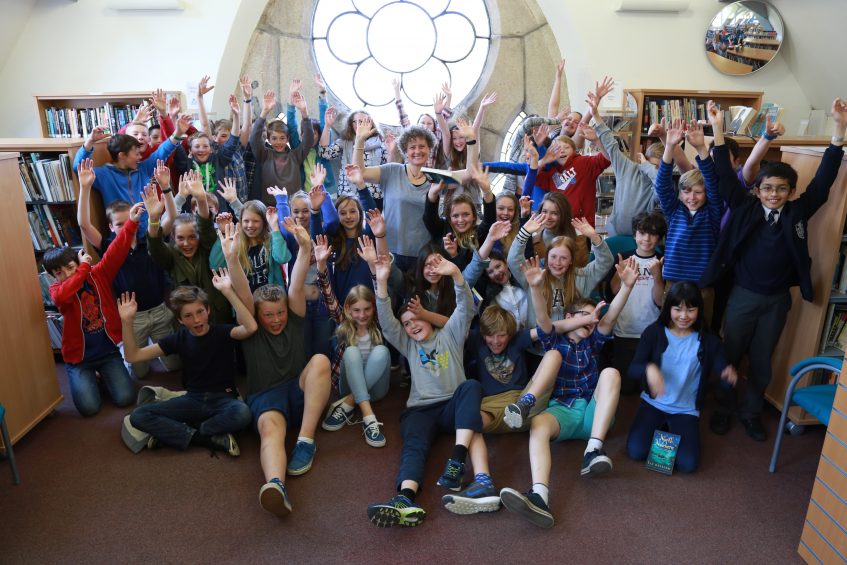 Truro School runs a programme of author events throughout the year, coordinated by the Library and English departments. Author events are a fantastic way to foster reading for pleasure, encourage further reading and generate a buzz about creative writing. As part of this series of events, we were delighted to offer our students another opportunity to hear an exciting voice in children's literature, when Liz Kessler visited the Library on Friday 13 May.
Who is Liz Kessler?
Liz is a highly acclaimed and popular local author, who writes about 'mermaids, fairies, time travel and superpowers,' drawing on the Cornish landscape, together with its myths, legends and the possibility of a little magic, for inspiration.
1st Year English Workshop
Liz gave a variety of interactive talks, working with 1st Year English groups to explore the life of a writer, the process of crafting a story and the students' own creative ideas. She used a bag of seemingly random objects, each relating to a moment in her life or career. The 1st years took it in turns to pick out and item and guess the story behind it. They were also treated to the ultimate Emily Windsnap quiz, complete with comedy buzzers, and the big reveal of Liz's new title Haunt Me, which is published in October. We were lucky enough to hear an atmospheric reading from the book, which left all of us wanting to know more, and get an exclusive look at the stunning artwork for the front cover.
Questions and Answers Session
At lunch time, Liz held a smaller and more personal session for members of our Friday reading group, plus some keen creative writers from the 2nd year and Sixth Form. This was a chance for the students to ask as many questions as they liked and get to know Liz as a person, as well as an author. At the end of the session, Mia, a 1st Year student, gifted Liz a copy of her own book: I Love You Natty: A Sibling's Introduction to Down's Syndrome, which made a really lovely and very fitting end to the day.