Former Pupil Ellen Husain (CO94) was recently named by British Academy of Television Arts (BAFTA) as a Breakthrough Brit 2016 – one of two Producer-Directors chosen across the UK film, games and TV industry, and the first natural history film maker to be selected.
Ellen: pictured (centre) with the other Breakthrough Brits.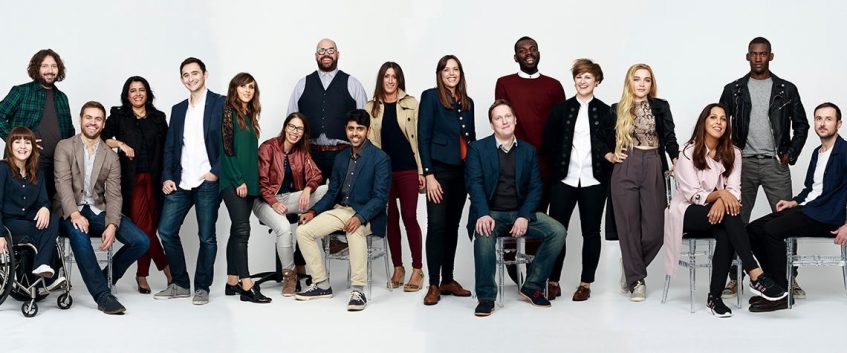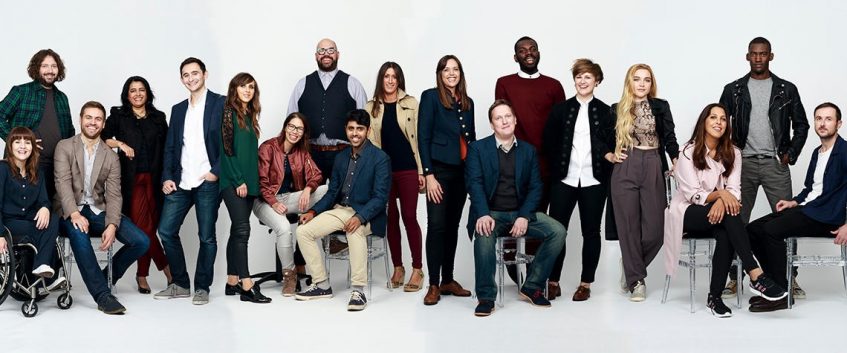 Photography by: Charlie Clift /BAFTA
Ellen was born in London and used to come to Cornwall every summer when visiting her Grand Mother in Portscatho.  Ellen and her parents moved to the Roseland Peninsula when she was 11 years old and although now based in Bristol, she returns often to visit her family.
Ellen is a freelance wildlife filmmaker specialising in underwater as well as terrestrial content, mostly for the British Broadcasting Corporation (BBC).  Her work takes her all over the world with subjects ranging from killer whales and humpback whales, oceanic white tip sharks and tiger sharks to insects, cheetahs, and albatross.
Ellen was a producer on multi-award winning BBC1 series, The Hunt – narrated by Sir David Attenborough.  Previous projects she has worked on include Life Story (BBC1 2013) – also narrated by Sir David Attenborough, Emmy-nominated Ocean Giants (BBC1 2011) – narrated by Stephen Fry, and Emmy-winning South Pacific – narrated by Benedict Cumberbatch (BBC2 2009).
Growing up on the Cornish coast, Ellen has always had an affinity with wildlife and art, but when it came to selecting a degree she felt she had to choose between creativity and science.
Ellen told us: 
Growing up in Cornwall was fundamental to what I do now. Ultimately it was the natural beauty of the Roseland Peninsula that got me interested in marine biology and photography  – I travel all over the world now, but I'm still constantly blown away by how stunning Cornwall can be.
Unable to see a career which connected both passions, she chose to become a marine biologist. Whilst fascinated by academia, Ellen felt unfulfilled creatively, and when completing her masters on the great barrier reef her thoughts turned to documentary making. She managed to contact an underwater cameraman and, as a qualified diver, offered to assist. Her industry contacts grew and in 2007 she was hired first as a researcher and then as an assistant producer on BBC's South Pacific.
We hope to welcome Ellen back to Truro School in 2017 when she has very kindly offered to come and talk to our students about her career path.