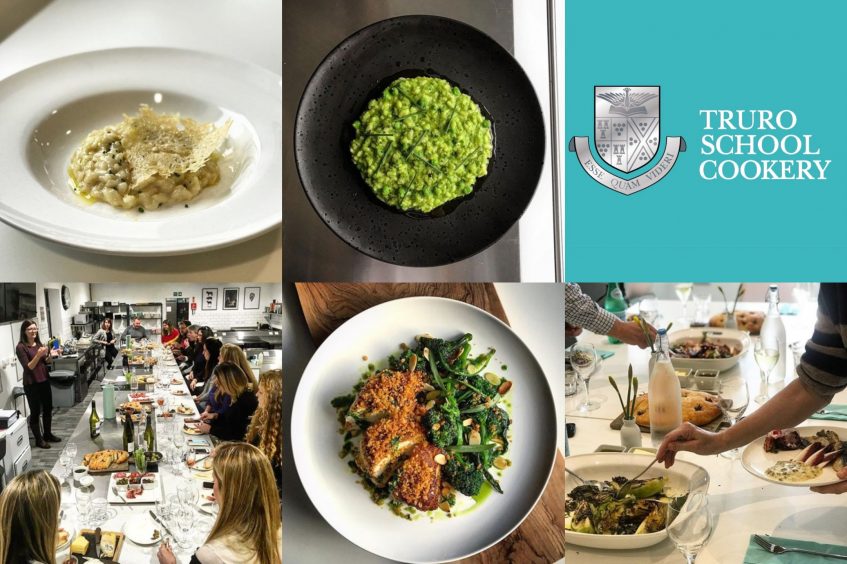 Latest news from Truro School Cookery
It's been a busy week at Truro School Cookery, but our Easter courses are now live at www.truroschoolcookery.com
Spring clean your cookery skills with our fabulous Adult's 'Spring has Sprung' Skills Cookery. Alternatively, if you need a child-free house to do some actual spring cleaning why not send your children on our Children's Easter Skills Cookery?
Our Teenager's Easter Skills Cookery steps it up a level with our Ultimate Chocolate Fudge Gateaux and a Cornish Fish Pie.
If you want to get ahead with your Easter Sunday Feast then Adult's Family Feast for Four – Easter Ready is the dream, especially as it can be popped into the freezer until needed. Or, if you'd rather wow everyone with your baking finesse Adult's 'Get Set for Easter' Baking Skills Day will ensure your kitchen is overflowing with Easter Simnel Cake, Hot Cross Bun Easter Ring with Orange Spiced Butter, Marbled Meringue Nests and Leek and Gruyere Tart.
Finally, we still have tickets left for our second, very popular, wine tasting evening; Old World versus New World Wine. There will be ten wines, five grape varieties and plenty of yummy nibbles.
For more information on any of our courses, please visit www.truroschoolcookery.com
We are more than thrilled to announce the wonderful Alistair Turner has joined the TSC team.
This is a massive game changer for the Cookery School. It will mean we can broaden our delivery and hopefully give poor Maria a day off! As I've bragged before, Alistair comes from some serious culinary pedigree. Six years ago he graduated from Leiths School of Food and Wine and was immediately snapped up by Rick Stein. He swiftly worked his way up the ranks to an executive role. In search of new territory (and an evening off) Alistair left Steins and joined us, and has be creating a flurry of excitement since his arrival! With his outstanding skillset, he is the perfect fit for our external courses and our Leiths Academy students. Watch this space!