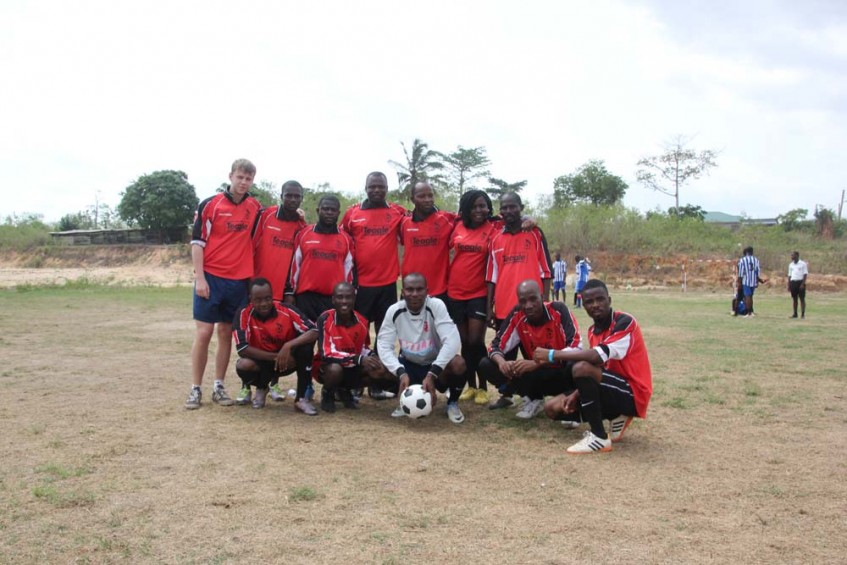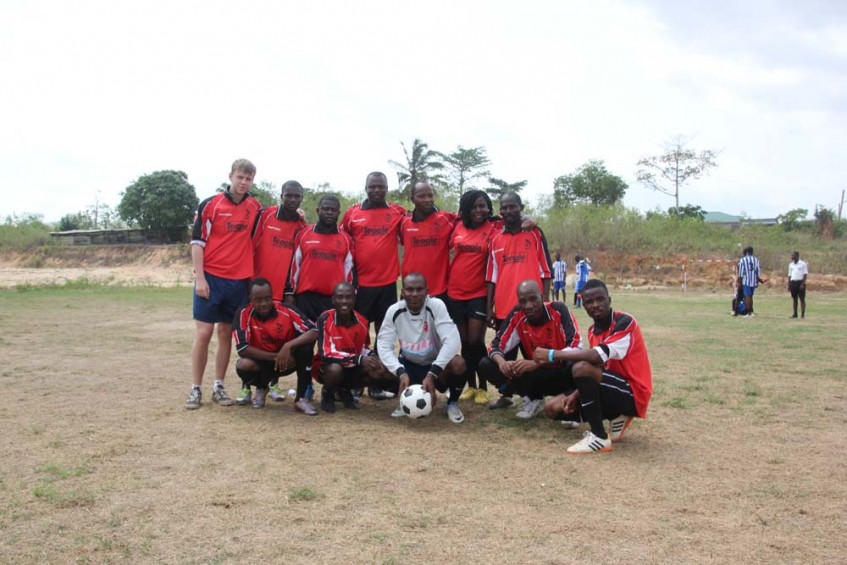 25 year-old David Maloney is presently spending 6 months with the Awutu-Winton Senior High School (AWHS), located 50 kilometres west of Accra in Ghana, West Africa. The School is a fee free senior secondary school for underprivileged, disadvantaged students.

The mission of the school is believing that education is the only route out of poverty and despair and is the gift that no child in our world should be denied. It opened in 2010 and is providing education and many other opportunities for 480 pupils aged 14 – 21 years.


David is a member of St Agnes AFC in Cornwall and the club have formed a link with the School and are supporting them in a number of ways. David is volunteering as a Project Coordinator, working closely with the Project Manager. They are working with the businesses in the school as well as helping with the English school visits, sports and maths departments. David is also overseeing the "learn to swim programme" which is has been developed in conjunction with the Princess Charlene of Monaco Foundation and the Education Development Projects Trust.
David's Mother, Mandy Kimmins, is Chair of the St Agnes AFC and she has been helping to coordinate the preparation for his visit. This meant David could take items with him such as mathematical equipment, calculators and geometry items, and sporting equipment including footballs and old football kits from St Agnes AFC. The football kits are being well appreciated by the students as can be seen in the photographs taken during a school sports day when the leavers year students played the staff in a pre-exams fixture.
Mandy Kimmins said,
"St Agnes AFC is delighted to be supporting Awutu-Winton School and to see our old football kits recycled and used is amazing. All clubs have old kits over the years that sit in cupboards redundant and never used and I know the sponsors of these kits will be thrilled to see them still in use."
Over the next 6 months St Agnes AFC will be looking to support the school further by fundraising and collecting items such as nearly new football boots, trainers and running shoes suitable for 14 – 21 year-old boys and girls. The school pupils would also value mathematical equipment and any musical instruments.
Anyone with any suitable items is welcome to contact Mandy Kimmins on 07974 370666 or email bolsterpaper@gmail.com.
For more details of Awutu-Winton School including their 'sponsor a pupil' scheme and how to donate check out
www.edp-trust.org
and St Agnes AFC
www.stagnesafc.co.uk
.