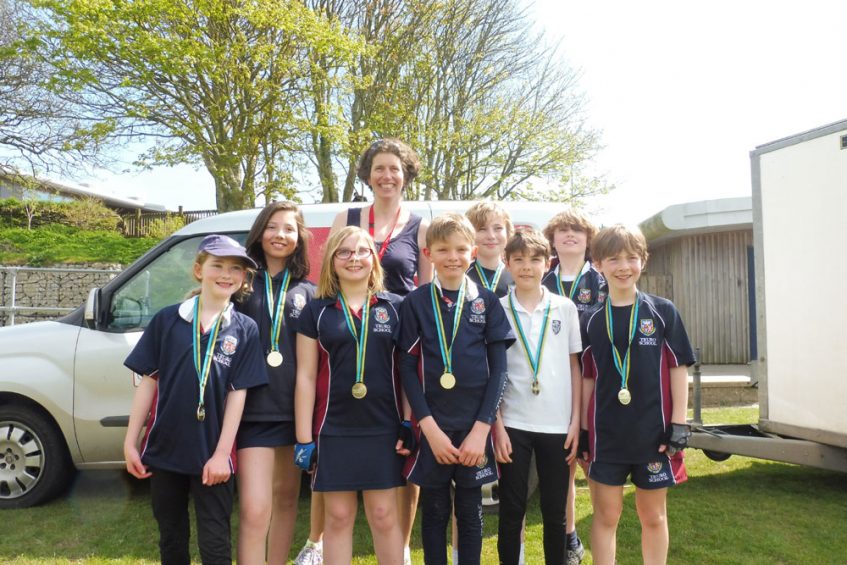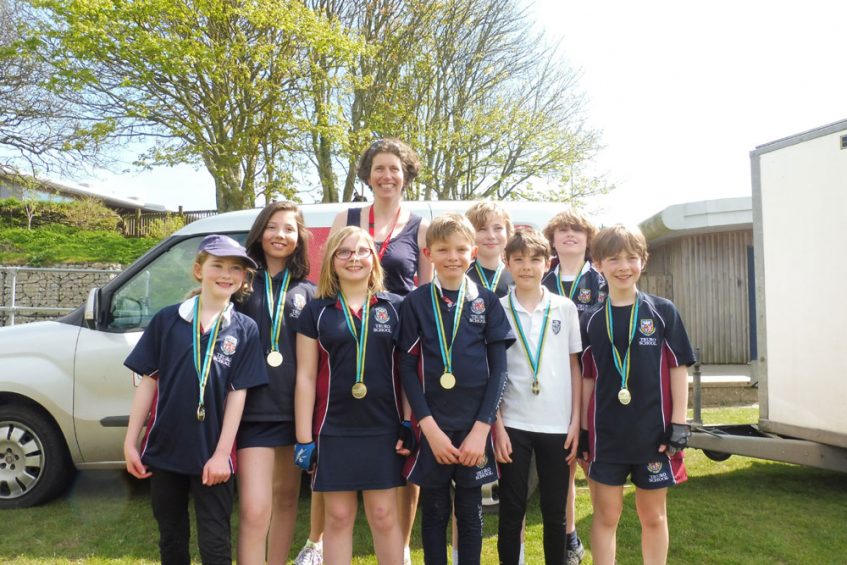 Grass Track Cycling Qualification – Wednesday 19 April 2017
 Justin Knox, the British cycling Go-Ride coach for the South West, organised the Peninsula qualifying event for the team pursuit grass track cycling. This was held on Wednesday 19 April at Penryn College, with four primary schools attending; Trevithick, Mylor Bridge, Mount Hawke and Truro Prep.
The race format was team pursuit: each race was six laps of the 200m track, the lead rider had to change every lap, riders were expected to maintain a gap of no more than two bike lengths and the team's time was taken on the third rider to cross the line.
Each school's Year 5 team and Year 6 team were timed over three races, with the combined results deciding the overall qualifying schools: Mount Hawke and Truro Prep.
Year 5 riders: Henry F, Louis, Sam B, Elia Year 6 riders: Diggory, Thomas, Tara, Aimee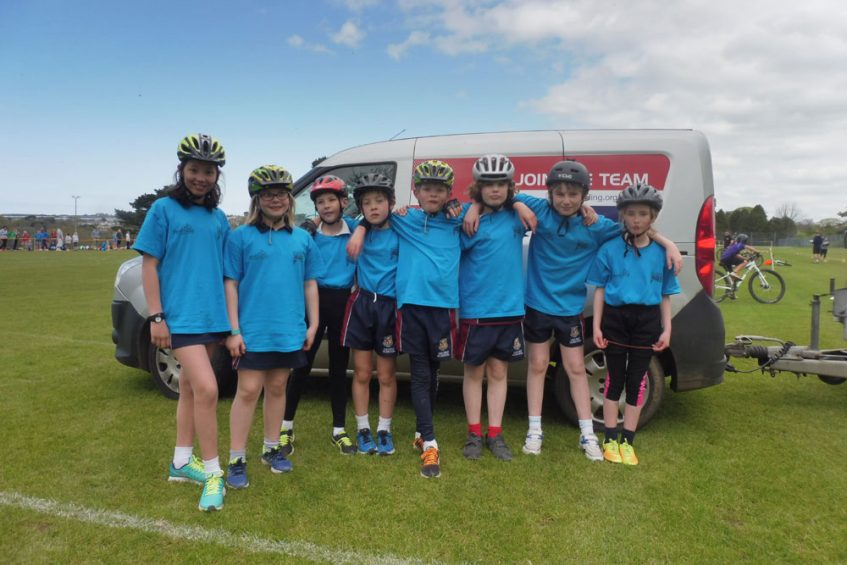 County finals – Friday 21 April 2017
Following a brief opening ceremony, with inspirational words from an Olympic triathlete, the different events in the Cornwall Spring Games 2017 started at Truro School (indoor athletics, grass track cycling and biathlon).
Bronze medal in the biathlon event
The biathlon, which was direct entry, had received a staggering 200 entries this year. Each school was therefore limited to ten competitors for the competitive swimming heats and middle distance running course.
Year 5: Evie H, Wilf B
Year 6: Emily, Melissa J, Lexie, Josh L, Sam, Tom S, Ollie, Jamie
Congratulations to all of our competitors for their pure determination and effort, both in the pool over eight lengths (200m timed heats) and in the run (1500m course). You were all brilliant – in particular, Josh L who finished in third place overall in the Year 6 boys' event and was presented with a bronze medal.
Thank you to Julia Raines and Sue MacQuarrie for running the teams for this event.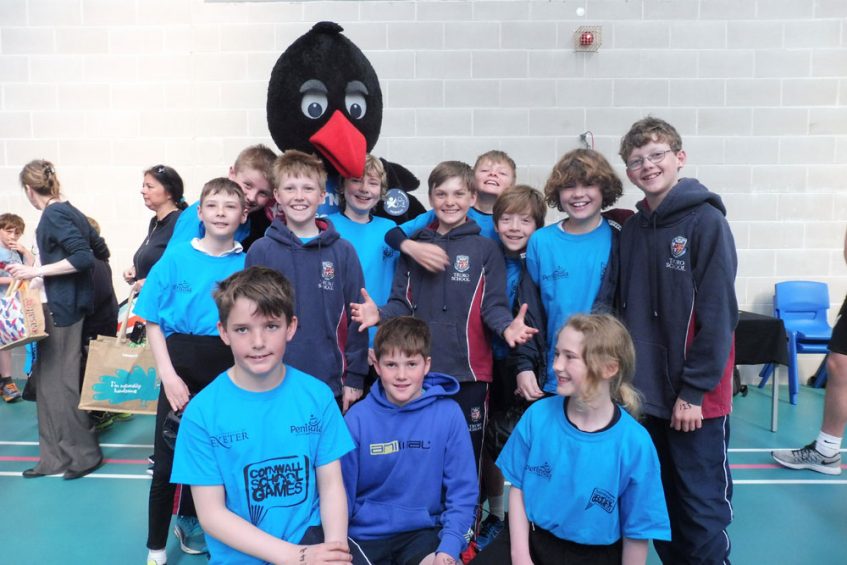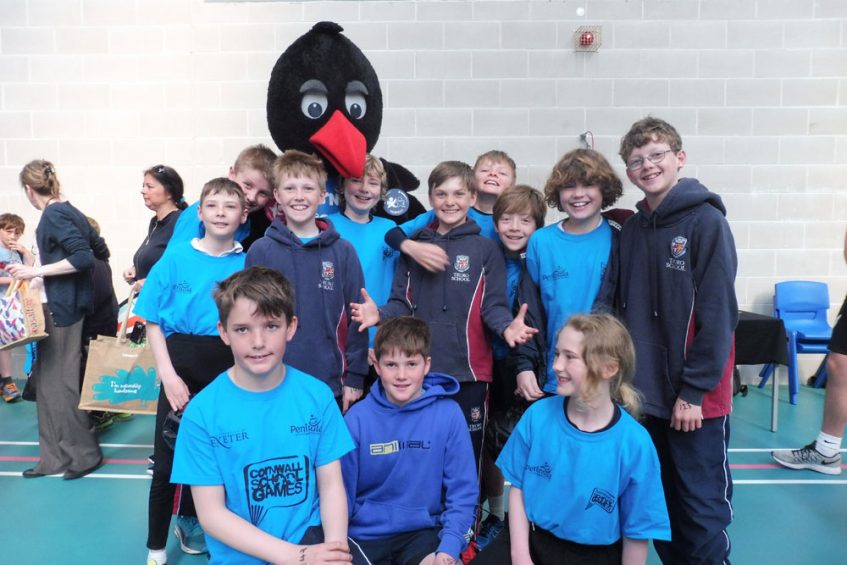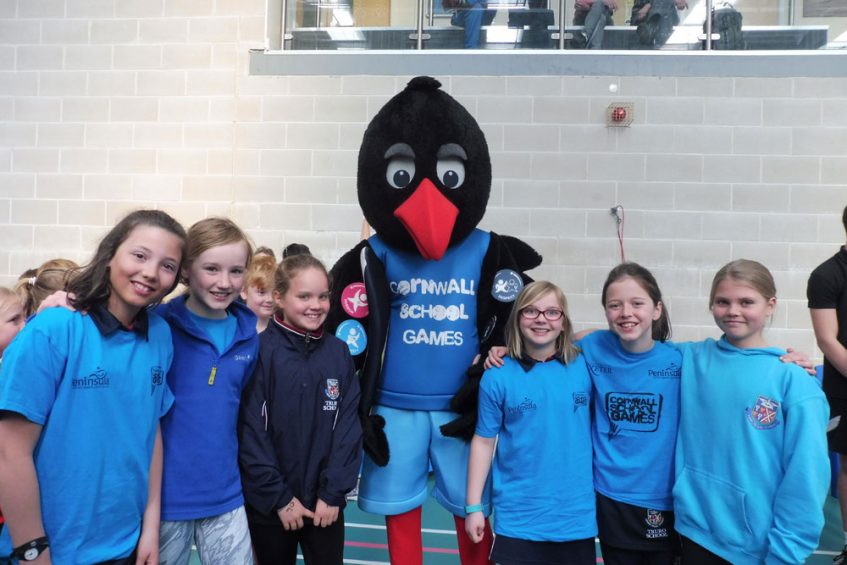 Fifth place in the grass track cycling event
Justin Knox once again organised the County Finals for the team pursuit grass track cycling. He was hugely impressed by the standard of the racing at the event this year, saying "For me, this year has seen the highest standard and yet; both in terms of the speed of the riders and the closeness of the races."
The overall results were only decided in the final race – with St Breock School clinching a narrow victory over Wadebridge School.
We were delighted with our progress, with both teams scoring no penalties for gapping (riders more than two bike lengths apart) and both teams proving their times every race. Interestingly our combined results gave us a time of 17 minutes 24 seconds, which was considerably quicker than our results at the qualifications round. We were also just 20 seconds (over six races) behind Mount Hawke School – who have been attending this event for several years, taking the silver medal in 2016.
Thank you to all of the parents for their incredible support. The whole event was competitive and fun and the children were brilliant.
Year 5 riders: Henry F, Louis, Sam B, Elia
Year 6 riders: Diggory, Thomas, Tara, Aimee
What's next?
We now want to develop cycling into an extra-curricular club and return to the county finals with an experienced team in 2018.
It's also going to feature for the first time ever as an inter-house event at Sports Day 2017!
Sally Luxton