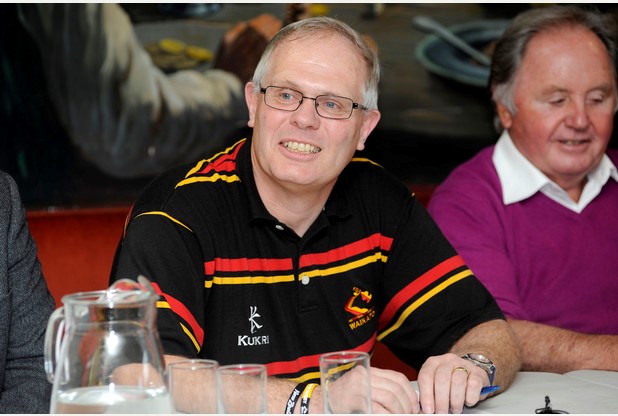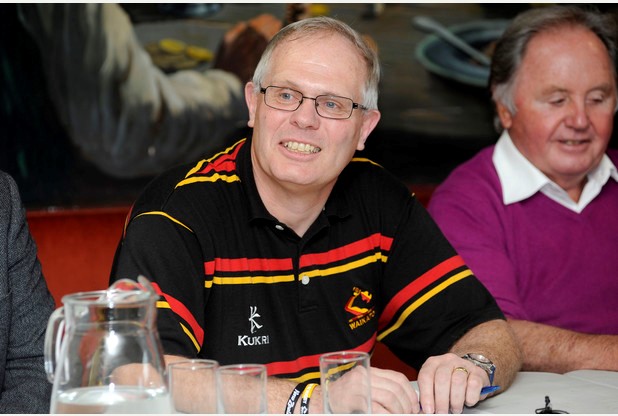 Colin Groves left Truro School in 1978 aged 16 at the end of 5th form having also attended Treliske Prep School; he went on and completed his A levels at St Austell Sixth Form College. Colin went to The London Business School and also Derby University where he studied Accountancy and was sponsored by British Rail for whom he worked when not studying. Colin successfully completed his studies becoming a qualified Chartered Accountant.
Colin's work took him and his family to New Zealand, he tells us: 
 It is a beautiful and stunning country with extremely friendly people – it is hard to beat the outdoor way of life.
Colin and his wife Andrea and their twin daughters Abigail and Isabelle enjoy life to the full with their family pets, puppies Daisy and Pixie.  When asked what he loves best about living in New Zealand he said:
The countryside, the people, the lack of congestion, the get-up-and-go can do mentality, the ease of doing business and the lack of politics.
Colin is now a permanent NZ resident and has spent the past 23 years primarily as Director of M&A at Tetra Laval, one of the world's largest private company and maker of the renowned Tetra Pak packaging solutions and DeLaval milk processing machinery. He has also held roles at Informix Software, and US healthcare multinational Johnson & Johnson. A chartered accountant and former English schools & colts rugby international, Mr Groves is currently Chair of mobile app development company MEA Mobile, New Zealand's largest refiner and blender of high quality Omega-2 and Omega-3 fish oils NZX-Listed SeaDragon, the Agri Group of Companies, which includes dairy consumables business, Deosan, as well as Oriens Capital and Waikato Rugby. He also sits on the Board of Sprout Agri-Tech, Cornish Pirates Rugby and is an independent director of VetSouth.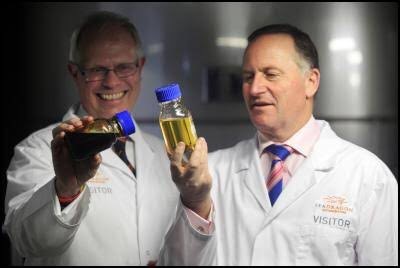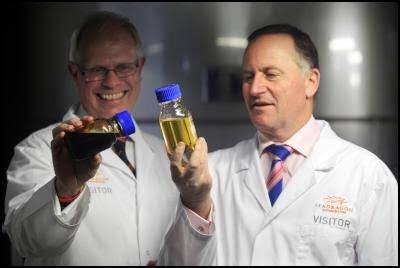 Colin Groves pictured with former NZ Prime Minister John Key
He is a rugby business man, a Cornish / Kiwi – having grown up in Truro, whom he captained at rugby and going on to play for Cornwall at all levels, captaining the team and was a Vice President for 12 years.  He also played for the England Colts.
When asked where his love of rugby began Colin replied:
For me school was all about sport – anything – the only subject that I was any good at was mathematics – I first started playing rugby at Treliske school and was originally a full back – but I quickly realised that with the nine / ten man rugby being played that I didn't see too much of the ball – so I became a hooker (we use the term "rake" in NZ: which sounds better!) I have so many fond memories of Truro School that it is untrue – most around the games fields or swimming pool.  My first rugby coach at Truro School was Kenny Palmer and during this season we managed to win every game and we didn't concede a single point – things could only go downhill from there!  The most influential rugby teacher was Alan Johnson and I caught up with him recently at a Pirates game along with my 5th Form class & Latin teacher, Roger Dunbar.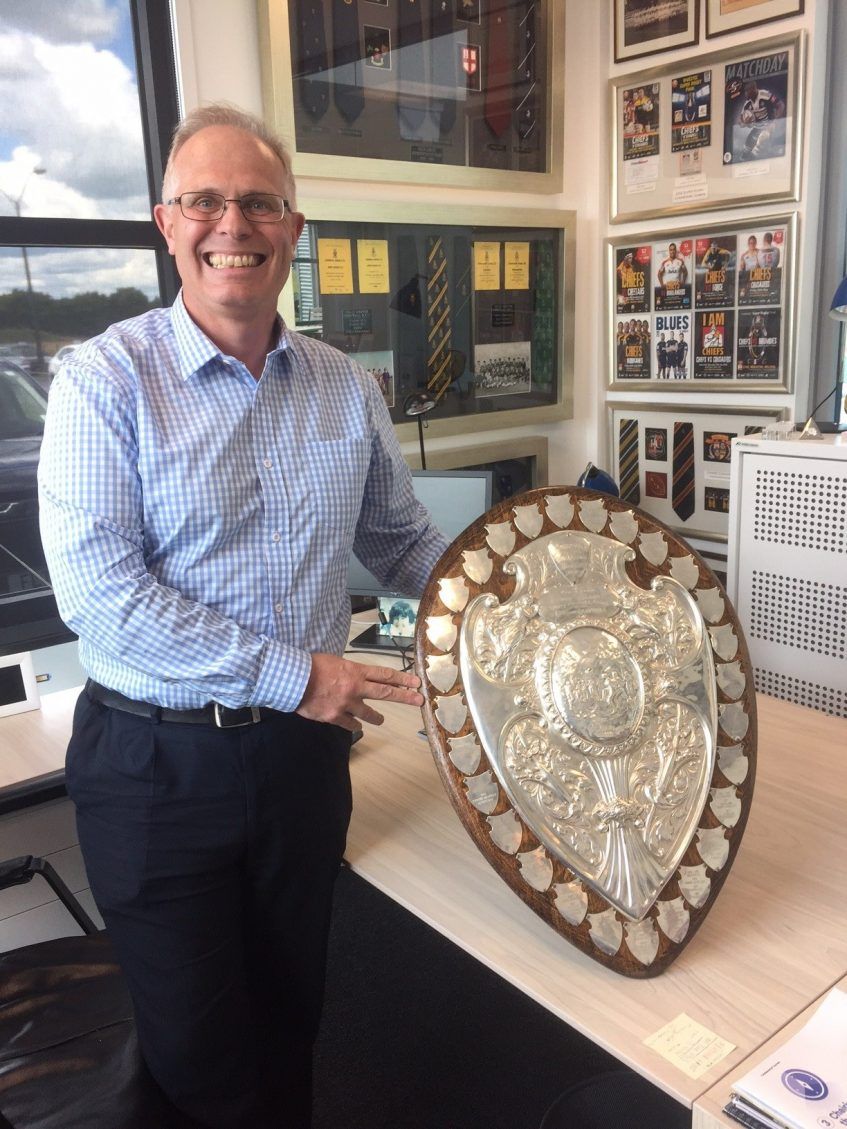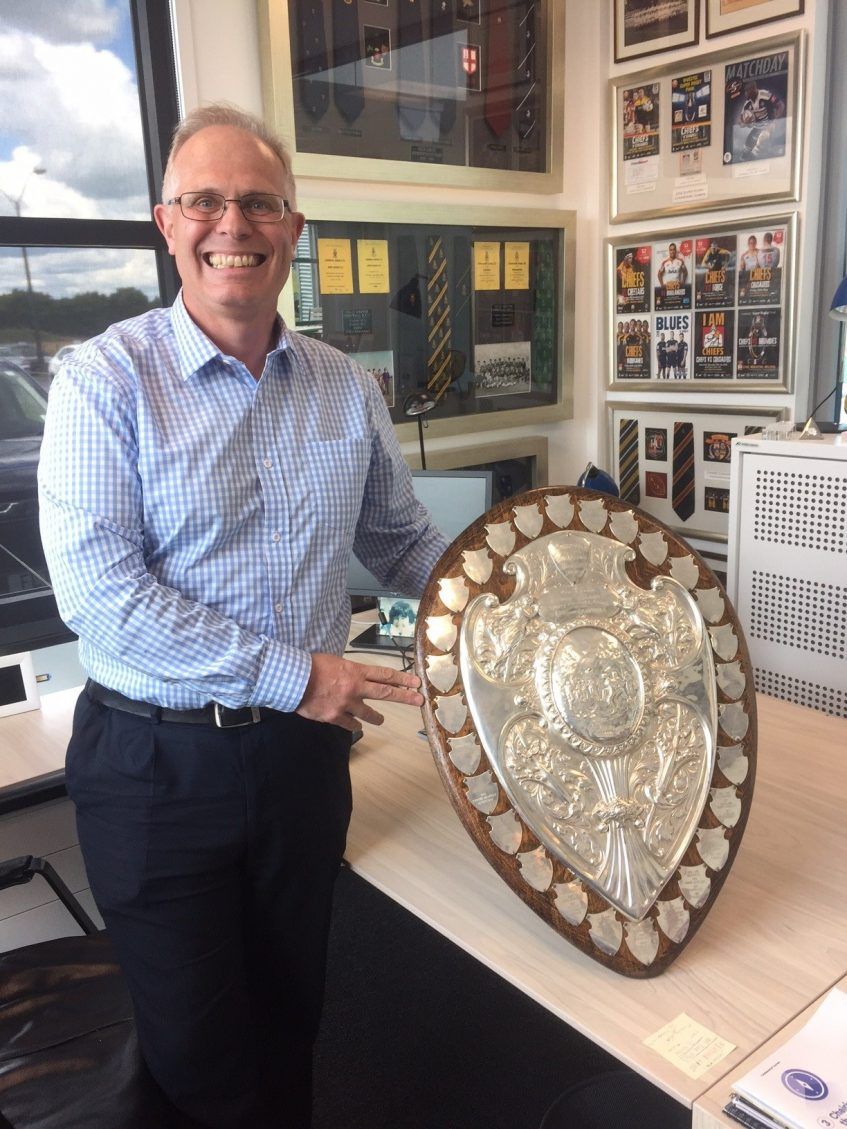 Colin NZ's oldest rugby trophy: the Ranfurly Shield
Having joined the board of the Cornish Pirates in September 2016, Colin is bringing a wealth of knowledge to club:
Pirates are clearly a sleeping giant and we are not going to get ahead of ourselves, as there are a lot of challenges ahead, but I will be disappointed if eventually we are not getting 15,000 fans in watching us play Premiership rugby in a proper stadium. The new Stadium plans are being led by a partnership between developer Inox Group and Henry Boot Developments, working with the Pirates, who will be tenants, and Truro and Penwith College.
This new position on the board means Colin is working with another Truro School Former Pupil, Peter Childs (CO74) who has taken on the mantle of CEO for the Pirates.