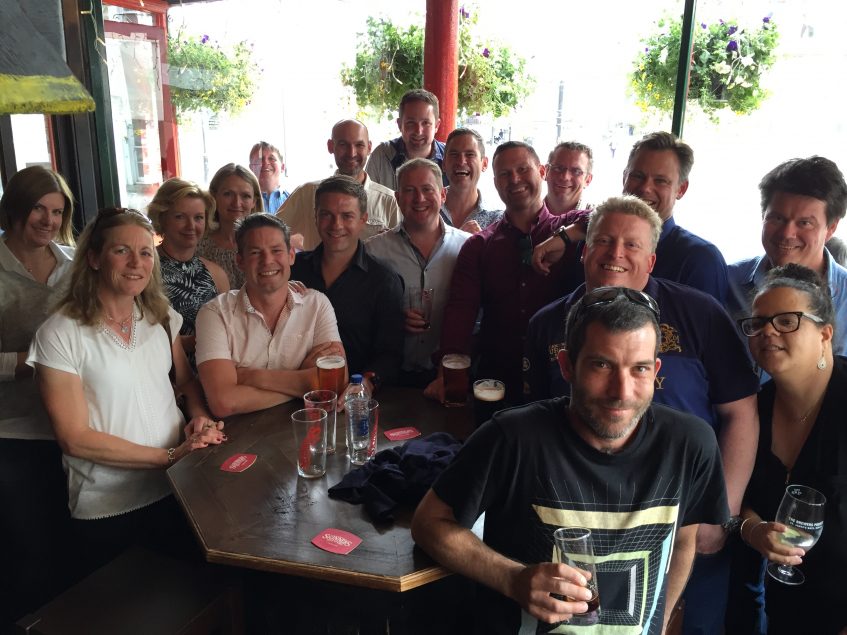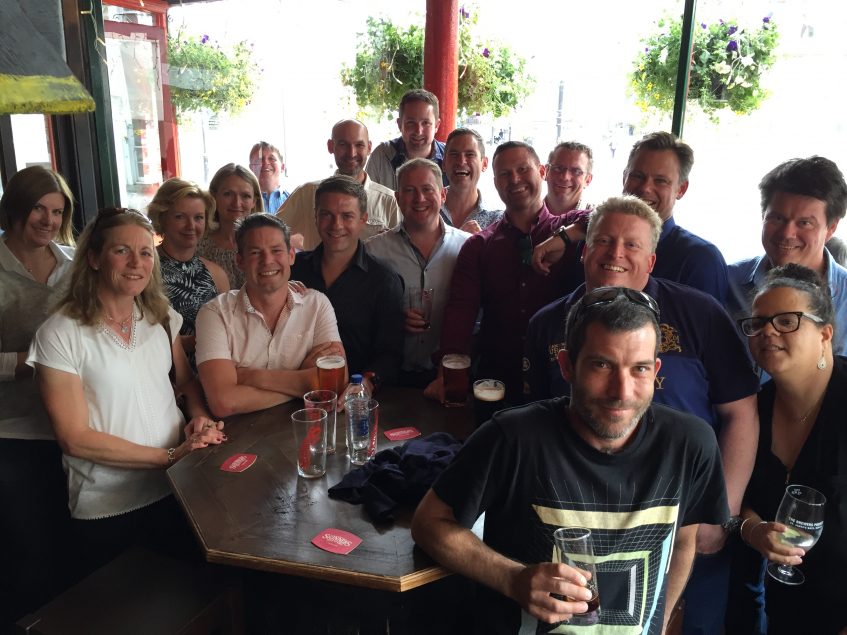 The story begins when former pupil Dan Griffiths contacted a number of his old boarding friends via email reminding them that in June 2016 it would be 25 years since they had all left school.
Dan and Glen Brawn set up the Truro School Former Pupil 25 year reunion Facebook page and invited all those they were friends with. The response was good and so the reunion date was set for the weekend of Saturday 2 July.
Glenn told us:
"A number of us, who were all boarders together, arrived in Cornwall on the Thursday night and stayed at Dan's parents' house in Feock."
The official event took place on Saturday 2 July at 2:30pm at the Old Ale House on Quay street in Truro. The boys were friends with many of the Truro High School girls, a number of whom got together for lunch on the same day and then joined the Old Boys at the Old Ale House.
Glenn said:
"Mr Mike Thompson, former chemistry teacher and our Housemaster at Trennick also popped in for a couple of pints, which was great."
On Friday morning it was a pleasure to show some of the group around the School; Mark Larkin, Robert Macdonald-Smith, and James Eddy and in the afternoon Iain Sainsbury also visited to remember some old times at school.
There were approximately 20 or so who arrived for the reunion, a couple who still reside in Cornwall, most from elsewhere in the UK, mainly London – but Dan Griffiths from Portland, Oregon, Rob MacDonald-Smith from San Francisco and Mark Larkin from near Lake Annecy.
Needless to say it was a great day that started in the pub and finished at the Office (formerly Secrets!) in the early hours of the morning!
"Many of us see one and other on a regular basis, plus we have a Memorial Weekend get together in May every year to remember another old boy, Piran Skeels-Piggins – this event will be in it's 8th year in 2017. However, we noted waiting another 25 years for a wider reunion was a foolish idea, so we look forward to the next one – Esse quam videri." – Glenn Brawn CO91