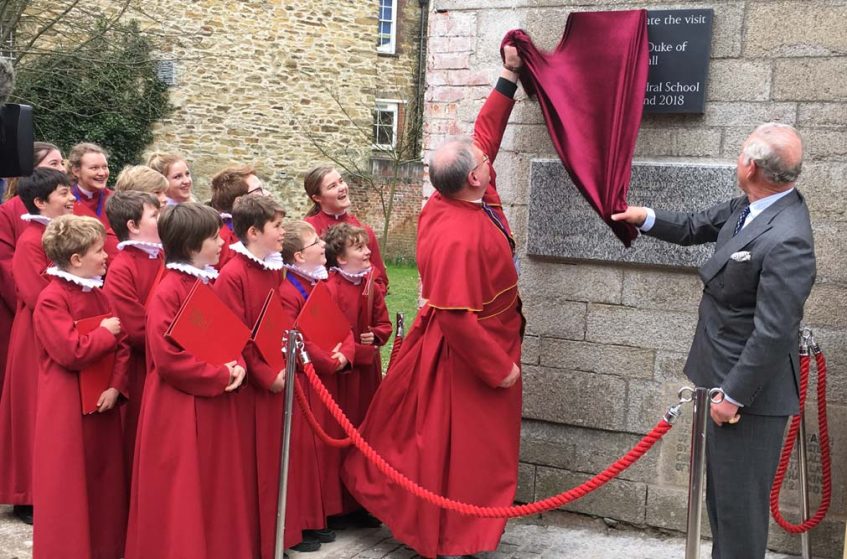 Yesterday was a special day for Truro School's choristers as they met HRH Prince of Wales in the flesh.
The visit formed part of His Royal Highness' tour of the southwest, covering Cornwall and Devon.
After starting his day in the Royal Cornwall Museum, the choristers greeted the Prince as he arrived at the Cathedral.
Guided by The Very Rev. Roger Bush, the Prince first signed a slate as part of Truro Cathedral's sign a slate appeal before the Choristers took centre-stage.
Following their performance to His Royal Highness, two lucky pupils were interviewed by ITV Westcountry.
In her interview, Sixth Form student Elodie Lawry said:
"It was really lovely because this is the old Cathedral school where our predecessors went. To sing in there and also to sing to his Royal Highness was really nice."
Piran Bishop, Boy Chorister, added:
"It felt like a great honour to be singing to Prince Charles."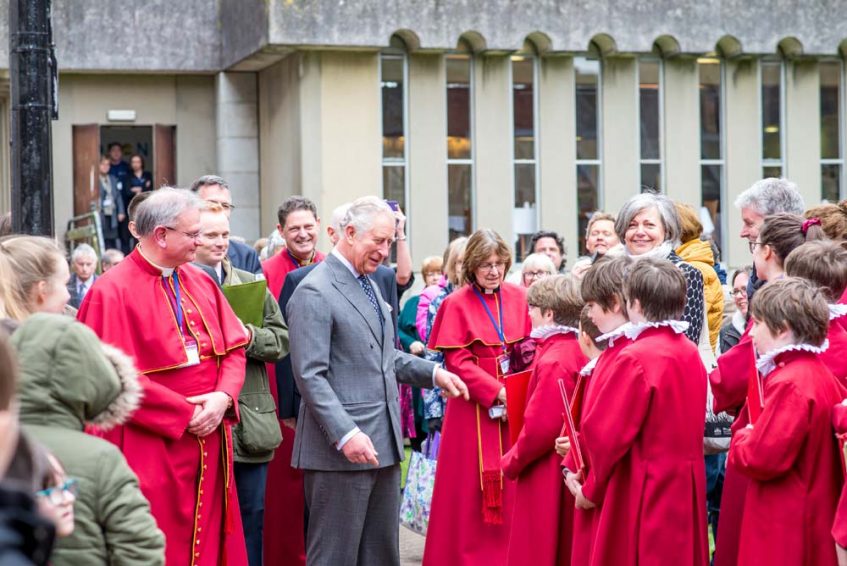 Above photo shared with kind permission from LLE Photography
Despite an outstanding performance by the choristers, the day will probably be remembered for a minor hiccup at the plaque unveiling, although the Prince took it all in good spirits.
The royal visit is the latest in a string of accolades for Truro School's choristers. In the last few years, the Choristers have recorded a CD that entered the UK Specialist Classical charts, taken part in international tours to Germany and Switzerland, and had numerous interviews on radio and TV.
Interested in Becoming a Chorister?
The next Girl Chorister experience day takes place in November 2018, with the next Boys' event scheduled for February 2019.