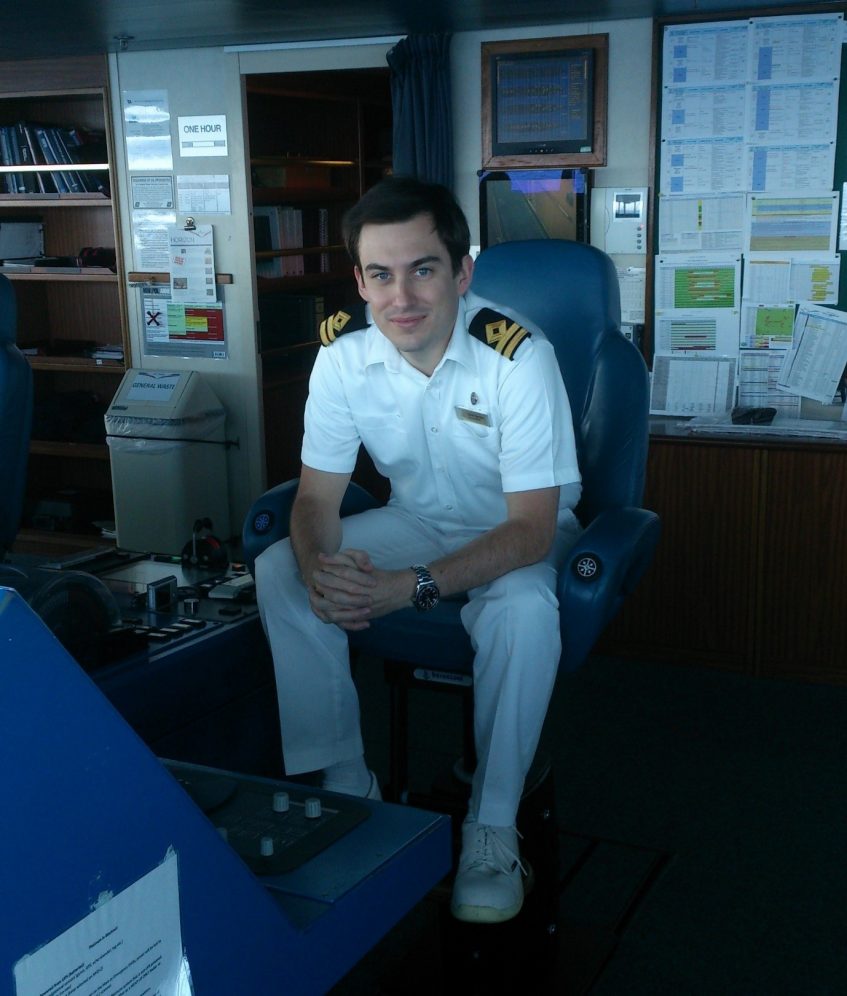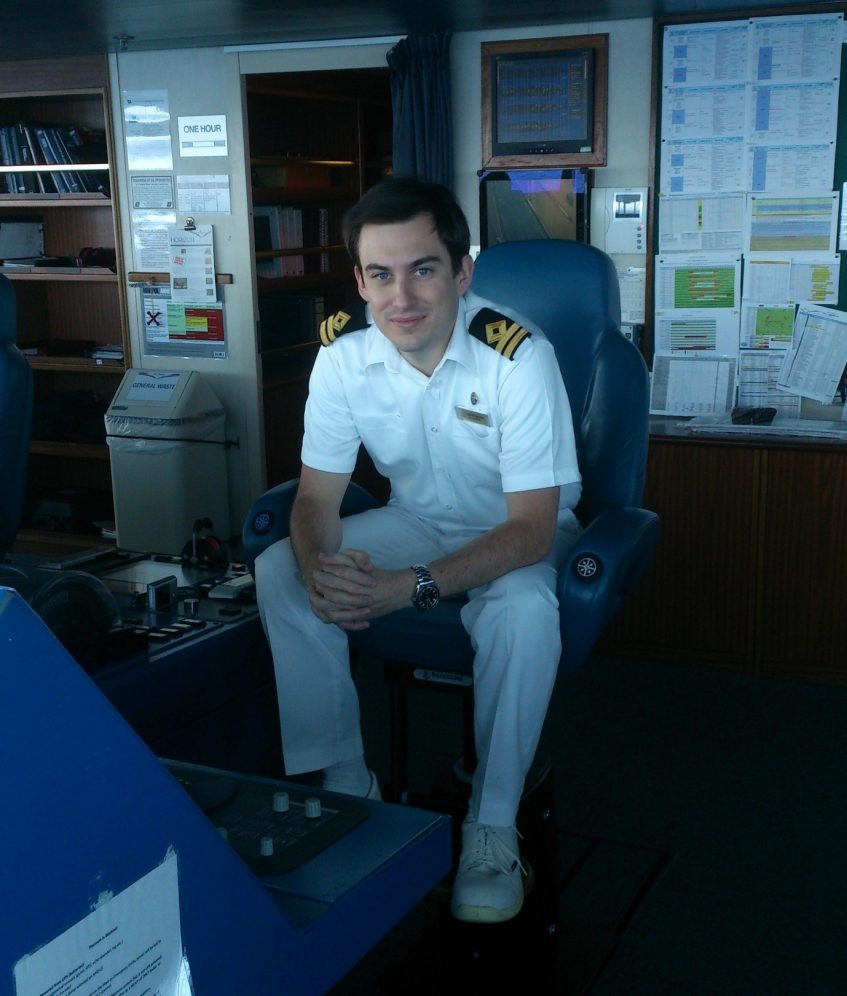 Being a Cornishman, the sea has been a constant companion throughout my life. Originally from Newlyn, but spending the majority of my years in Newquay, the sea has never been far from my gaze and continues to be the major driving force with what I do today.
I write this whilst sat on the Bridge of the cruise ship Oceana, of which I presently sail as her Second Officer, as we head across the Atlantic from the Caribbean back to our home port of Southampton. Navigating seventy thousand ton cruise ships round the world is a far cry from where I started, but it still evokes the same thrill I had when sailing my little sailing boat around Carrick Roads.
This little boat (my first 'command' if you could call it that) was the product of months of toil and grief sat in the DT department of Truro School.
I can still see the look on Mr. Warrens face when I said I wanted to build a boat, considering everybody else wanted to build something a little more suitable and plausible! But, with the highest respect to all in the DT labs, they allowed me to do it, and 9 months later, she sailed successfully in the waters around St. Mawes. I still have her to this day, more than 10 years since she was built in those workshops; a testament to what the teachers of the school inspired me to create.
After this, there really was only one occupation I could end up after school; that of a Naval Architect, something I had wanted to do since my days at primary school. However, it wasn't to be; my maths just wasn't up to the task. But then the thoughts came to me; 'rather than build the things, drive them instead'. Hence, I sit where I am today.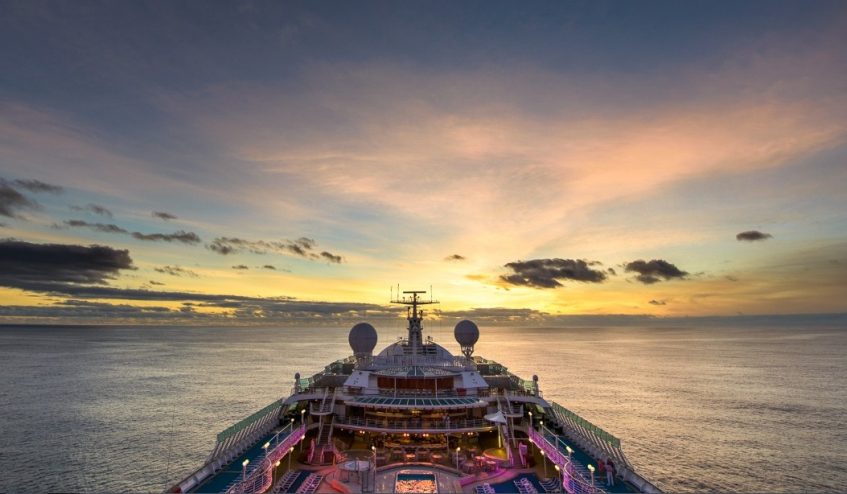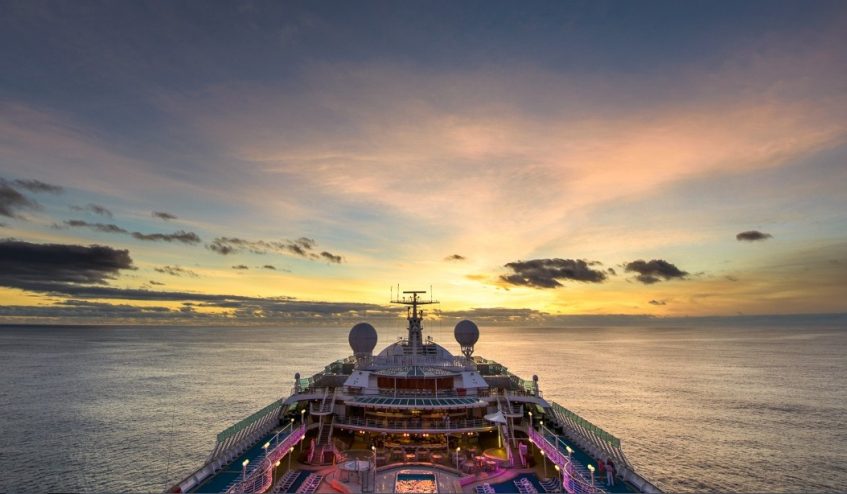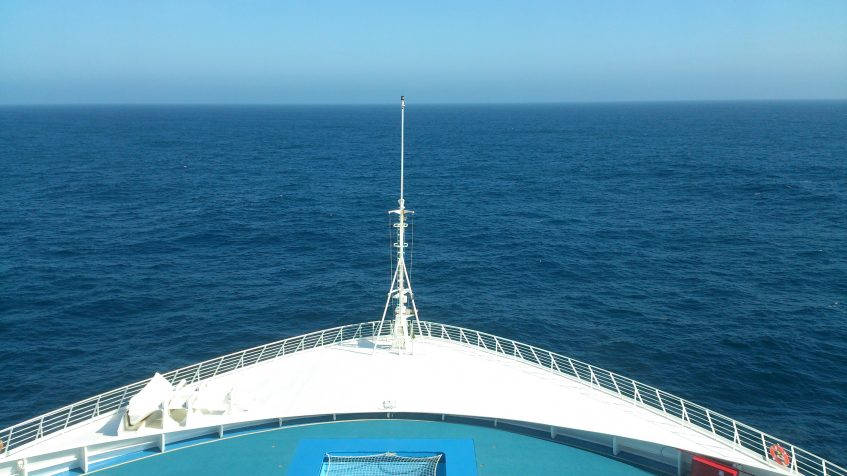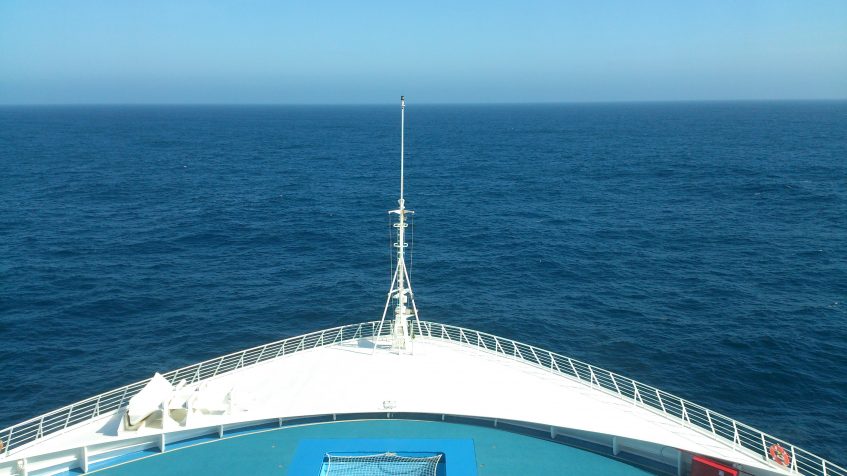 The sea should never be treated poorly; she should be treated with respect and admiration, otherwise she'll take the deck from right under your feet. My apprenticeship alone taught me that. Whilst many see cruise ships as a holiday where passengers see their waistline expand, whilst surrounded by people who would call my grandmother 'a young whipper-snapper', I see a very different side.
Whilst sailing aboard Star Princess in Antarctica, as we dodged icebergs the size of St. Austell, I learnt to fall asleep as icebergs about the size of a car scrapped down the side of the hull about 2 feet from my head. Then, whilst on the old QE2, I was given the simple task of cleaning the funnel. A job not for the faint of heart as it consisted of me scrubbing it down whilst sat on a chair suspended 50 metres above the quay. And then braving a storm on Oriana off the coast of Greenland, I had the ship literally fall from underneath me as this huge cruise ship fell into the trough of a wave and the crest crashed onto the bow and over the Bridge. To give you an idea how high that is, her Bridge is more than 25 metres above the waterline. You quickly learn that the sea is in charge and we are simply corks bobbing around on the surface.
However, it has also given me memories and times that I shall never forget. I have seen more than 90 countries, been to every continent on Earth and circum-navigated the globe. I have seen polar bears whilst 600 miles from the North Pole, driven a small tender with dolphins jumping in its bow wave, and taken the first American cruise passengers to Cuba in more than 50 years.
But by far the greatest gift the sea has given me is that of my beloved wife Kathryn. Whilst many people meet in a bar or through friends, our meeting is a little more outside the box; the middle of a hurricane. As our ship, Queen Victoria, was crashing through 15 metre North Atlantic seas, I met my soul mate.
Six and a half years later, I live with her in Galway in Ireland. And whilst my visits to Cornwall are now sometimes fleeting and brief, I shall never forget where I come from, the start in life it gave me, and the school high on the hill that showed me the way.