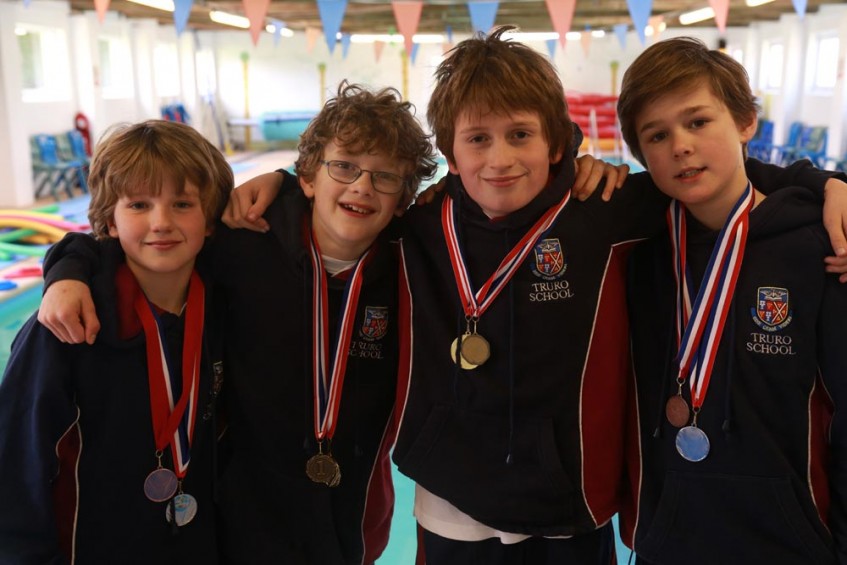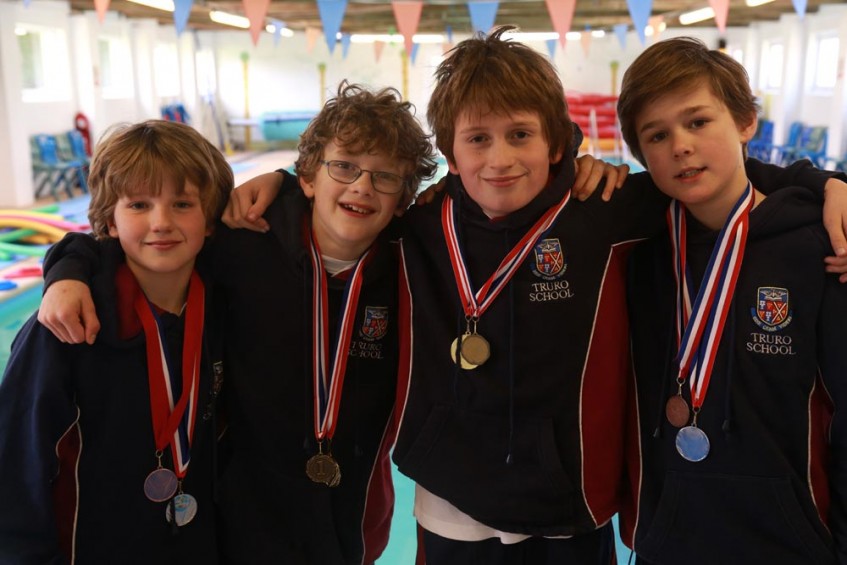 This year for the first time we ventured away for the regional round. We travelled away to Millfield School where we competed against several schools including: Millfield, Wells Cathedral, Kings Hawford, Perrott Hill, Plymouth College, Cheltenham and Haberdashers.

The event was run strictly to ASA rules, so our starts, finishes, turns and strokes had to be spot on. The team consisted of: William D, Harry D, Alex B and Joshua L.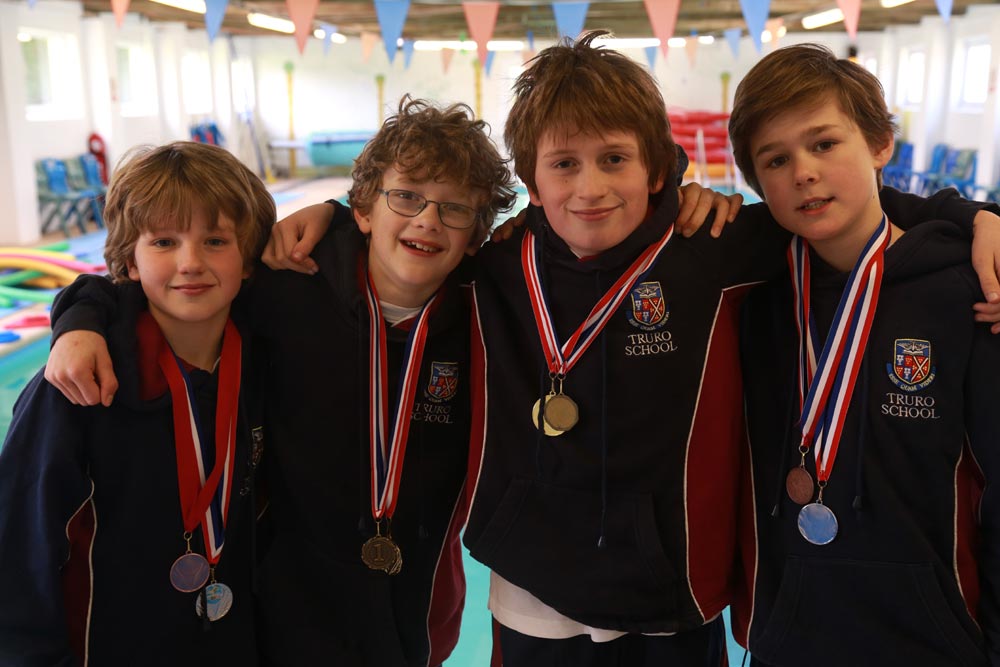 First up was the boys' freestyle relay in which we stormed to a 2nd place. Next it was Harry's turn in the backstroke who achieved a 2nd/3rd position that was too close to call. William D raced away in the breaststroke to comfortably win his race by a good metre. Alex put in a sound performance in the front crawl to come 5th. Joshua swam an excellent race to come 2nd in the butterfly, especially well done as he was swimming against Year 6 boys. In the final event the individual medley relay our team swam exceptionally well to secure another 2nd position.

We now have to wait to see if any of our times qualify our swimmers for the national finals at the K2 Leisure Centre in Crawley on Saturday May 7th. The top 8 individual swims and top 16 relay swims for each event and age group nationally qualify for the finals. These results usually are announced around Easter.