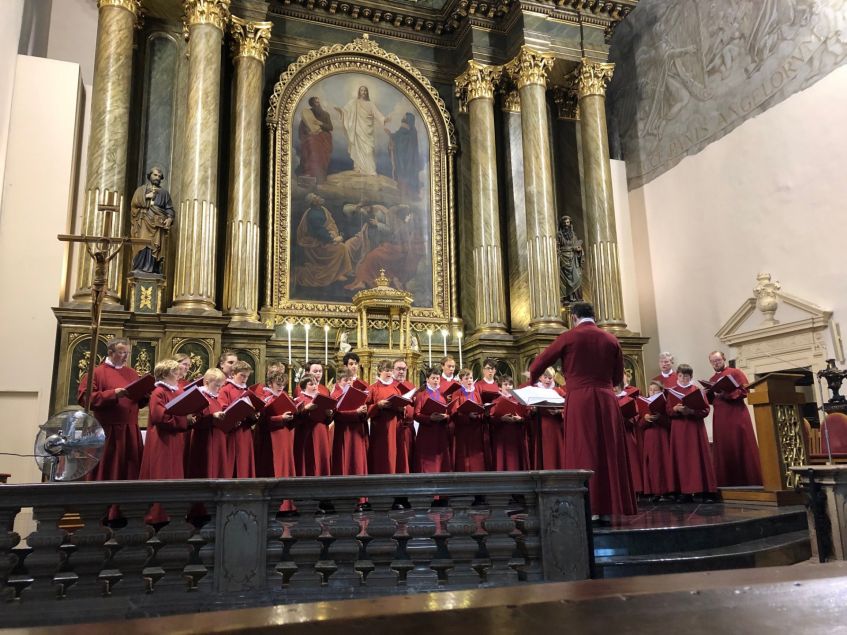 At the beginning of the summer holidays, Truro Cathedral Choir took its boy Choristers on a tour of Austria and Slovakia.
After a traumatic start involving a cancelled flight, a very short stay in an airport hotel, and a rearranged flight from another airport, they finally arrived in Vienna a day late. Despite all this, the choir still sang an amazing concert that evening in Bratislava. Over the next few days they performed in many beautiful venues, including St Stephen's Cathedral in Vienna and on the stunning hilltop St Emmeram's Cathedral in Nitra.
As well as all the singing, the Choristers also enjoyed excursions to castles, a boat trip along the Danube and an exciting visit to a local water park.
They received standing ovations and great acclaim from their audiences and were fantastic ambassadors for the cathedral and school.