International Boarding
For our International Boarders, Cornwall offers a world of adventure and culture on their doorstep and we encourage them to embrace as much as they can during their time at Truro School.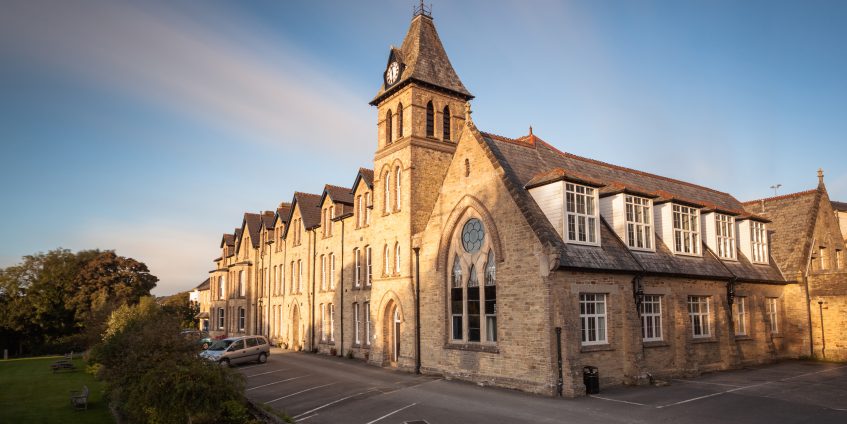 Truro School Boarding offers a welcoming environment for international pupils from all over the world. Around 50% of our boarders are British with parents living and working overseas or elsewhere in the UK and our international students currently join us from Ghana, Thailand, Germany , Philippines, Lithuania, Spain, Hong Kong, China, Kazakhstan, Russia, Italy, Bulgaria, Nigeria and Finland.  Boarders live in one of our four small boarding houses in a home-from-home environment where they form friendships that last well beyond their school years.  Truro School offers its international boarders
A warm and welcoming environment
The opportunity for students to enjoy their childhood by experiencing a first-class education combined with a wide range of co-curricular activities and weekend fun that takes advantage of our beautiful situation in Cornwall
An Education for Life – an academically rigorous environment is balanced with a wealth of pastoral care to get international students the results they need to move on to the next stage of their education, at home, in the UK or further afield, and the life skills to prepare them for all that follows.
"Boarding is an amazing experience – every teenager should have this chance. It has made me more independent, and a stronger person, but at the same time there are lots of friends and teachers around to help you." – Lower Sixth student from China.
Educational Programmes
International students are welcome to join Truro School for a short stay or for the duration of their education.  Depending on age and educational background, we offer a wide range of educational programmes to suit everyone.  In addition to the main school curriculum (1st-3rd  Year), GCSEs (4th-5th Years) and A levels (Sixth Form) there are the following courses:
Short stay – minimum of one term – gives students from overseas the opportunity to get a real "taste" for life in a British boarding school with all the same opportunities inside and outside the classroom of full-time students.  Any year group from 1st Year – Lower Sixth.
1-year GCSE – Students will join the 5th Year (Year 11) and take 5-7GCSE qualifications in a range of subjects depending on academic ability and educational background:  usually, English Language, Maths, modern languages (French, German and/or Spanish), one or two sciences.  Students are expected to play a full part in the co-curricular life of the school depending upon their interests and skills but are also encouraged to try something new.
Pre-A Level course – This course is designed for international students who wish to accelerate their English skills, prepare for the demands of A Level study and go on to attain high A Level results and further their education at university. They will join our 5th Year – Year 11 – to experience a wide range of subjects so that they can make a well-informed decision regarding A level subjects and they will have the background and foundation knowledge and vocabulary to start on an A level course.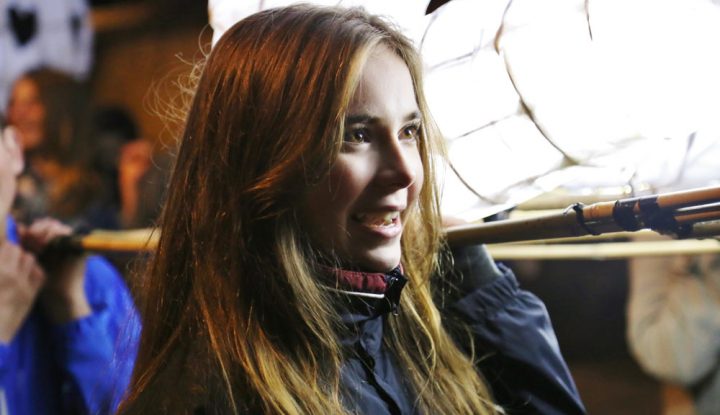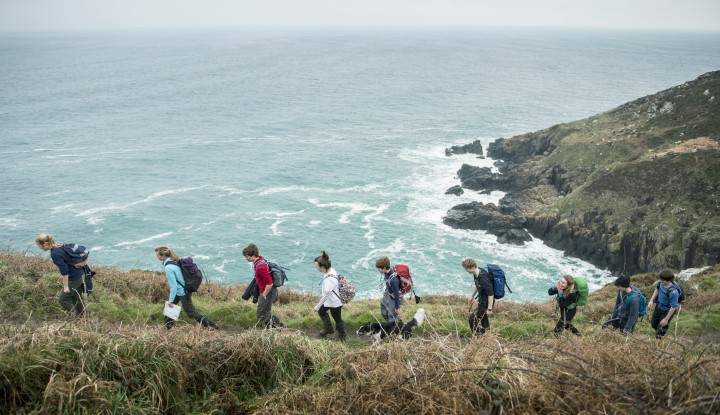 English Language Support
Those for whom English is an additional language (EAL) are fully supported by our EAL specialist. To help establish their level of proficiency in English we use the Oxford Placement Test. If the test results indicate the need for support, we provide regular lessons free of charge. However, if results indicate that more than the usual timetabled lessons are required, or if additional lessons are requested, a fee may be payable for these.
EAL pupils in the 1st to 3rd Years are withdrawn from timetabled lessons on a rotational basis. To ensure continuity during the important public examination years, pupils for the 4th Year upwards have lessons outside lesson time. The pupils are retested at the end of the academic year and if their result is in the Highly Proficient band support lessons will cease.
Sixth Form students from overseas wishing to continue their studies at an English university are required to sit the International English Language Testing System (IELTS) test. Classes for this are provided throughout the Lower Sixth and Upper Sixth. Preparation for this takes place during their extra single EAL lesson. To sit this examination there is a fee payable which must be paid directly to the external agency.
The Boarding Houses
All four of our boarding houses contain communal areas, both indoors and outdoors, which are often a hive of activity. Boarders have full access to kitchen and shower facilities and can
really make themselves feel at home.  In most cases, Sixth Form boarders get their own rooms. Junior boarders in Poltisco and Pentreve often share with one or two roommate(s).
You can find out more about the boarding houses here.
"Living in boarding I always feel surrounded by friends, so I am always busy. The teachers and housemistresses are willing to help; it's the same as having my own private lesson at any time. Boarding teaches you how to look after yourself whilst helping you to mature and become independent. I gained a lot of unforgettable experiences and found many friends for life."– Agne, from Lithuania.
Beyond the Classroom
Whether you are creative, sporty, musical or the outdoor type, there are a plethora of opportunities available to students at Truro School with some of the best school facilities in the south-west of England.
Sport – First class facilities at the Sir Ben Ainslie Sports Centre with fitness suite, squash courts, multi-court sports halls and dance studio. There is a separate swimming pool, fencing salle and all-weather pitch with boarders having access at evenings and weekends. Staff provide all round support and care including mentoring programmes to help with lifestyle choices, nutrition, training and balancing exercise and studies.
Music – A vibrant and busy music school offering music as a curriculum and co-curricular option. With over 60 concerts and ensembles throughout the year and opportunities to perform at the Hall for Cornwall, Truro Cathedral and many other venues throughout the County, our talented musicians are always rehearsing for the next event.
Drama – With a 200 seat theatre, Truro School offers opportunities to learn with a working technical team and professional theatre company, cube essential theatre. There are numerous performances, big and small, throughout the year.
Art – Make use of Truro School's own Art Gallery with an annual programme of exhibitions from external artists and take advantage of our link with Falmouth University.
Outdoor Pursuits – Take part in the Duke of Edinburgh's Award – one of the biggest centres in the South West, with a Gold Expedition to Slovenia every year. Join in with the Ten Tors, 35, 45 or 55 mile Challenge on Dartmoor. Embark on World Challenge Trips; in 2016 this was to Ecuador and in summer 2018 students will be travelling to the Himalayas.
Stories from our Boarders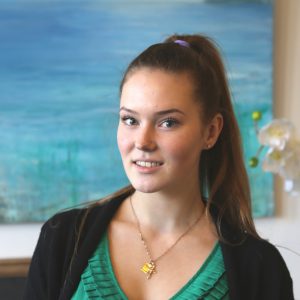 Polina
Lower Sixth student, Polina, moved from Russia to board at Truro School.
"I will remember the boarding family the most, we live together, and so we know more about each other and it's nice to be in the boarding house with the same people I'm at school with."
Read more about her story here.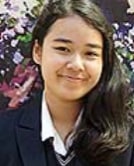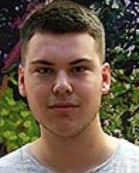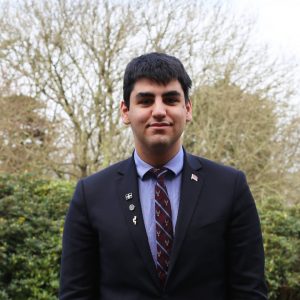 Alec
Alec joined Truro School in September 2014.
"Je quitte mon école la tête remplie de bons souvenirs, d'excellents moments passés avec mes camarades, mes professeurs et tout le staff de l'école."
Read more about his story here.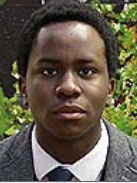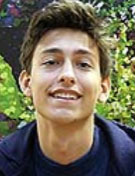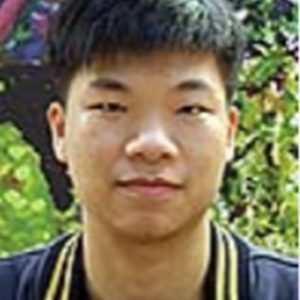 Mars
Mars moved to Truro School from China in September 2016.
我认为,我在Truro School寄宿的最大收获是学会了独立自主并从一个较为内向的人转变成了性格开朗,善于社交,全面发展的学生。
Read more about his story here.
Moving On
Whether you want to continue your academic studies in the UK, back at home or further afield, there are staff at Truro School who will help and advise you in your decision making.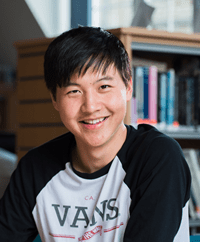 Heng
Heng Joined us from China into the 3rd Year (Year 9)
Studied a wide range of GCSEs followed by Physics, Economics, Philosophy and Ethics, Maths and EPQ at A Level
His EPQ dissertation was on 'Hume, causality and the Buddhist doctrine of Conditioned Genesis'
Became Head of the Senior Boys' Boarding House and a Senior Prefect
Member of the school's Young Enterprise Company
Received an unconditional offer to study for a Bachelor of Business Administration at Hult International Business School – San Francisco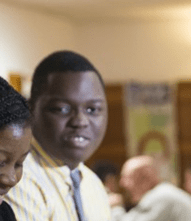 Dare
Dare joined as a Sixth Former from school in Nigeria
Studied Economics, English and Geography at A Level, Philosophy and Ethics at AS Level
Sixth Form association Committee member
Took part in the National Final of the TARGET Jobs Schools' Challenge competition at 'The Crystal' in London's docklands
Stood as a candidate in the school mock general election in his Upper Sixth year
Studying Law with Politics at Swansea University where he is also involved in music production and student radio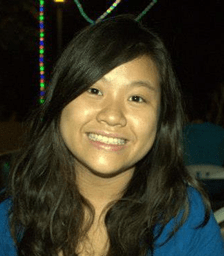 Yoyo
Yoyo joined Truro School from Hong Kong into the Sixth Form
She studied Business Studies, Chemistry, Maths and Biology at A Level
She became Deputy Head of her Boarding House and was the Library Prefect
Having achieved AAAA grades she had the choice of UK universities including offers from Durham and Leicester
Yoyo decided to return to Hong Kong where she is studying Business Management at HKUST