Have the chance to experience life as a Chorister for the day.
On Tuesday 15th November 2016, Truro Catheral and Truro School are hosting 'Be a Chorister for a Day'. From morning rehearsals through to school lessons and finishing with an Evensong service in which the girls will be able to sing with the Cathedral Choir, the day gives a real insight into life as a chorister.
What are the benefits of being a chorister?
Perform with an outstanding choir that us directed by specialist professional musicians in one of the South West's finest buildings.
Take part in live broadcasts for television and radio, CD recordings and foreign tours.
Receive a scholarship and bursary from Truro School to support your education.
Develop leadership skills in a supportive environment.
Work as part of a close team with a special purpose and strong sense of identity.
Why take part in the 'Be a Chorister' event:
Director of Music at Truro Cathedral, Christopher Gray:
"This is a rare opportunity for girls aged 11 to 13 to have a behind-the-scenes look at how our professional choir operates, and to see if a choristership might be right for them. At the very least, they are sure to have a fun and interesting day, with some singing we hope they will remember for the rest of their lives!"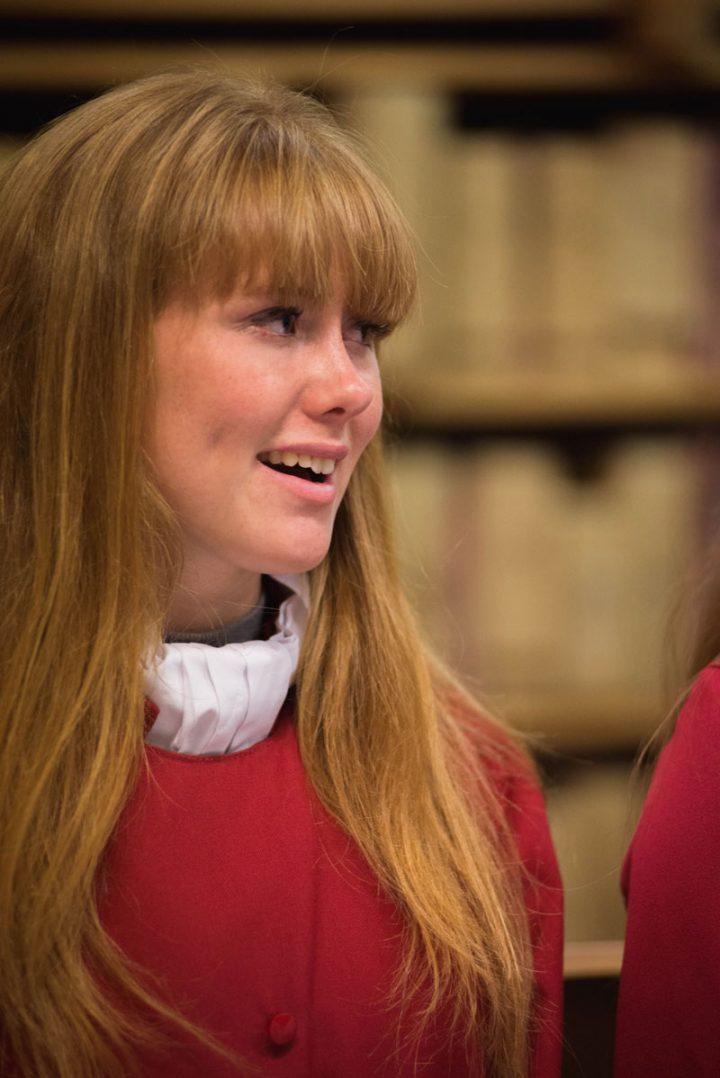 Who can apply?
Girls who are currently in Years 7 or 8 can apply for entry into the Choir when they reach Year 9 the following September. Girls from any school can apply, though if successful they have to move to Truro School.
How does the selection process work?
The official chorister auditions take place at Truro School in January, followed by Truro School's entrance exam.
Experienced staff from the Cathedral and School assess each application carefully to decide whether a Chorister place is right for the student.
Girls are asked to prepare a song of their choice that shows off their voice well.
Reserving your place
Places for the event are free of charge, please contact Truro School's Director of Admissions, Jayne Grigg, on 01872 272763 or at admissions@truroschool.com to reserve a place.
Truro Cathedral Choir performing Ave Maria
This is a live recording of the anthem at Truro Cathedral's Evensong on 30th June 2016. The Cathedral Choir's girl Choristers are conducted by Luke Bond, the organ is played by Joseph O'Berry, and the violin solo is played by Martha Prindl, one of the Choristers.