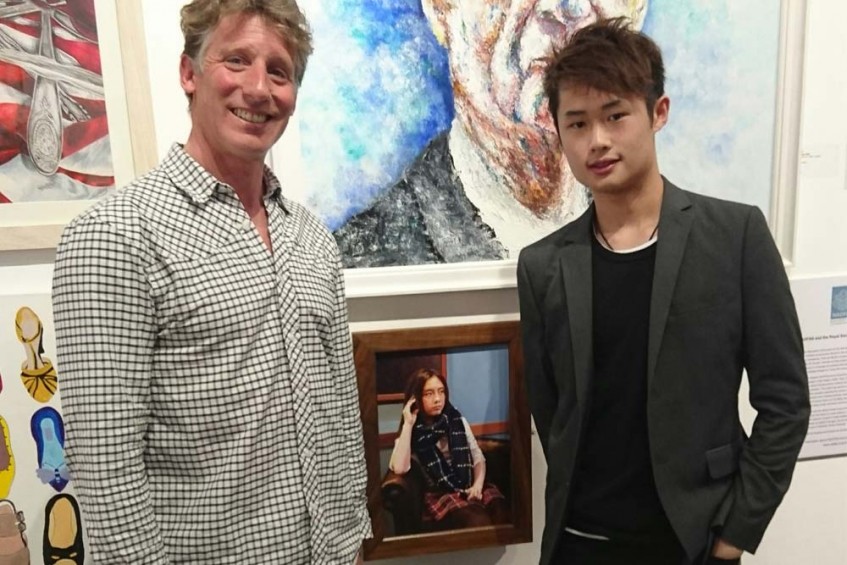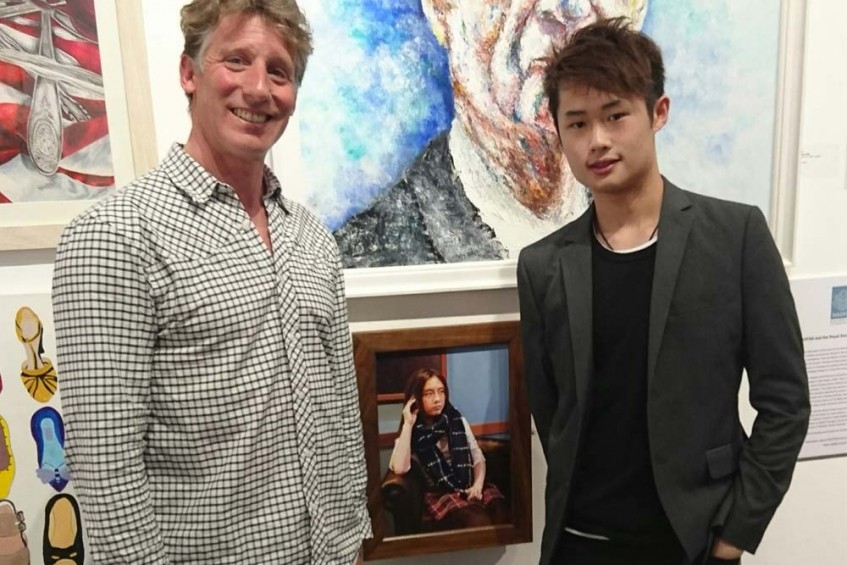 For the second time in as many years Lynus Lau, now a former pupil, has had his work accepted and hung at Lloyds Register Gallery in the City of London.


Displayed in the Lloyds Register Gallery from 12 February – 11 March, Lynus' work was then showcased at the prestigious Royal Society of British Artists Annual exhibition at the Mall Gallery London from 17 March to 2 April.
It is a huge accolade to have a piece chosen by the RBA President James Horton and his fellow council members. They chose work judged on it being the highest level of skill, expression and draftsmanship.
At present, Lynus is studying Architecture at University and loves the course. Lynus met up with former teacher Dave Meads at the Lloyds Register Gallery exhibition in March and explained that
painting is still very much a passion of his and he wants to continue developing his skills and exhibit more. He also thanked his former teacher and explained that, without doing A level art at Truro School, he would have really struggled with the demands of the course.
The Chief Executive of NADFAS, Florian Schweizer, said:
"We are so impressed with the ability of these young artists, and delighted that they have this opportunity to showcase their talent to a wider audience. NADFAS seeks to make the Arts accessible to all – the students' inclusion to these exhibitions confirm our belief that art can be enjoyed, and created , by people of all ages. We are delighted to be part of their journey."
For more information, please visit:
http://nadfas.net/rba-nadfas-scholars-2016