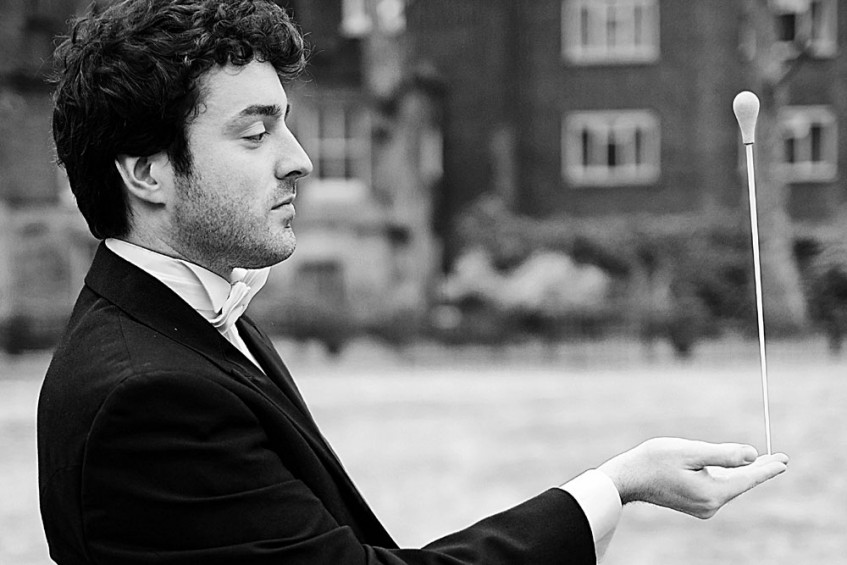 This month Truro School interviewed alumnus Matt Rogers (CO07). Since leaving Truro, Matt has embarked upon a career in classical music, now working at the Royal Opera House.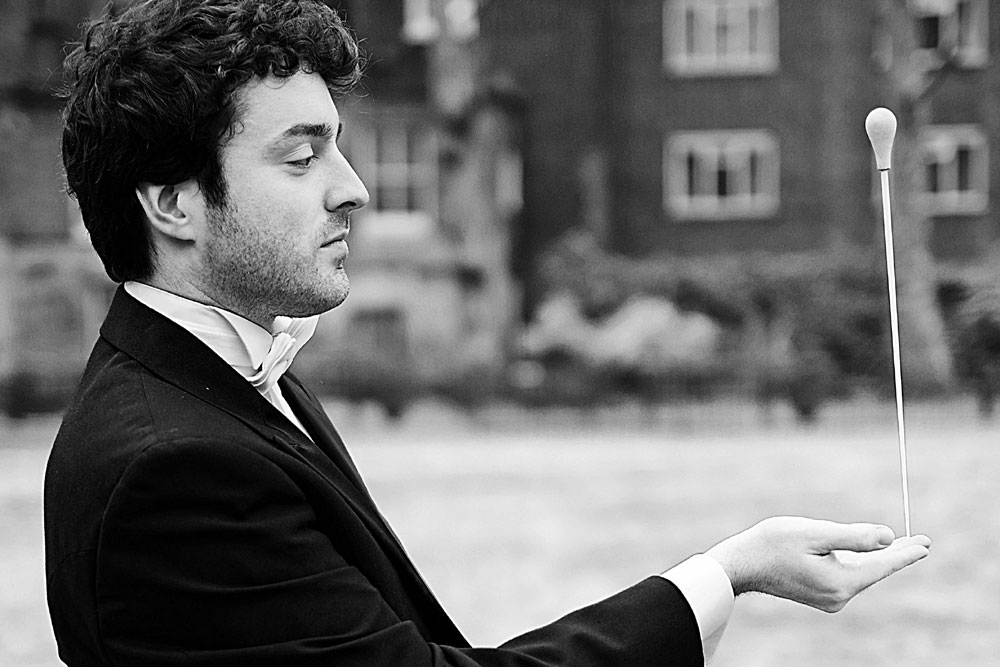 What did you do immediately leaving Truro School Sixth Form, with an A Level in Music?
After leaving Truro School I won a scholarship to study at the Royal Scottish Academy of Music and Drama (now the Royal Conservatoire of Scotland), where I completed my undergraduate degree in performance. While I was at the Academy I was lucky enough to be the youngest student they had ever admitted into the conducting class, which allowed me to pursue my studies with some globally-regarded professional conductors.
During the third year of my course I took a year out to study conducting at the Sibelius Academy in Helsinki, where I worked with Jorma Panula, the world's foremost conducting teacher (now 85!). I was the only non-Finnish person in the class, which was held in a vault in the 7th story attic of the oldest Sibelius Academy building in order to hide from any authority figures, as Jorma was well beyond the mandatory retirement age.
I then studied for a Master's in historical performance at the University of Glasgow, and later at the Guildhall School of Music and Drama. Alongside formal studies, I was a private student of Bernard Haitink and studied in Estonia with the father/son team Neeme and Paavo Järvi.
How did you become involved in the Royal Opera House?
Actually this is quite a funny story: I went to audition for the young artists' scheme at the ROH. I was late on in the day, but the audition went really well and as I was leaving the room I heard the two Music Directors turn to each other and say "the last one is always the best." Two hours later I received a rejection email from the programme administrator. This sort of thing is not terribly unusual in the industry, as there are many factors that come into play regarding such decisions, and so you learn to brush it off and carry on.
A week later I received a phone call from the music director of the Royal Ballet, asking whether I would like to come in to observe a rehearsal. I said "yes", and begged a day off from my full-time employer at the time. During the day we went for lunch, and it was then that he offered me a 3-month contract with the company to work on a triple-bill of new commissions. Often these contracts are used to test the compatibility of new/young musicians, and before the end of the first month I was offered a further contract to tour New York with the company.
It was in New York that I made my unexpected debut, conducting five performances at the Lincoln Center with the New York City Ballet Orchestra (June 2015). As often happens with such lucky breaks, I had less than 2 days' notice and so spent a few sleepless nights learning the scores. Fortunately there was no time to panic! On the company's return back to the UK I was summoned into Covent Garden, where the music administrator offered me a year contract for 2016/17. It's the longest contract they've offered to a young conductor for a decade, so I feel extremely grateful.
We're currently putting Giselle onto stage, which is a beautifully classical ballet and Adam's wonderful score was the first original full-length ballet ever composed. It's fully embedded in the bel canto style that was prevalent in the 1840s, so is both rewarding and fun to conduct. Unfortunately, it's also known as "the conductor's graveyard!" Like opera singers, every ballet dancer has their own interpretation of their role, which required us conductors to be incredibly responsive whilst keeping several sets of basic tempos for every movement in our heads. I've also been unusually active on this production, leading studio rehearsals conducting full-runs on stage in the music director's absence.
Giselle runs until the end of April, when I go immediately into rehearsal for the company tour to Japan in June-July.
When did it become clear to you conducting was your main passion?
I'm asked this question a lot, but I'm afraid that I simply can't remember. Until the age of 16 I was set on studying medicine, but at some point around this age I discovered conducting. I immediately started studying with the conducting professor at the Royal College of Music, and the rest is history…
Your main instrument when completing your Music A Level was the clarinet, do you still play?
Unfortunately not. At the peak of my powers I was performing freelance with several of the professional orchestras in London and Glasgow, but I know that I could never perform at that level again without spending several hours a day practicing. I spend any spare hours studying scores, and now play the piano more often than any other instrument.
When you last visited the School, now as a former pupil, what thoughts and feelings did the visit stir up?
After spending the best part of a decade without returning, my first thoughts were on how little it had changed. With the obvious exception of the Ben Ainsley sports centre, much of the infrastructure is the same. Obviously it was a pleasure to return to the music department and to reconnect with the teachers there, but I have to say that the biggest difference has been that I'm now allowed in the staff room. I didn't even really know where that was whilst I was a student…
What is your ultimate career ambition and how are you working towards it? How has your Truro School education helped you prepare and embark upon it?
As well as the obvious subject-specific training, Truro School really helped me to develop the general academic skills that I use every day in my working life. From writing emails, programme notes, and thesis' to calculating budgets, sifting through contracts and all of the other less-than-artistic administration required in a creative career, Truro School gave me the everyday skills and common sense that has helped me stand out from the crowd.
Career trajectory is a fragile concept for most young people working within the artistic industries, and so I feel exceptionally lucky to be where I am now. Even as little as a year and a half ago, I certainly wouldn't have bet any money on my having a full-time conducting career. The past year has been a whirlwind, with short-notice debuts both in New York, and with the Melbourne Symphony Orchestra in Australia. So at the moment I'm just trying to focus on the year ahead: I have huge amounts of repertoire to learn with tours to Japan with the Royal Ballet, Bucharest with the BBC Concert Orchestra, and to the Gstaad festival in Switzerland, alongside debuts at the Barbican, Milton Court and King's Place concert halls in London.
One particularly exciting project is the revival of a professional orchestra in Cornwall – the South West Chamber Orchestra. There is a long way to go with this, but a lot of the groundwork is complete and there is a strong team behind it. Professional music-making is should be considered equally import for the regions as it is for the UK's large urban areas, and so I'm looking forward to returning home in a professional capacity in the near future!