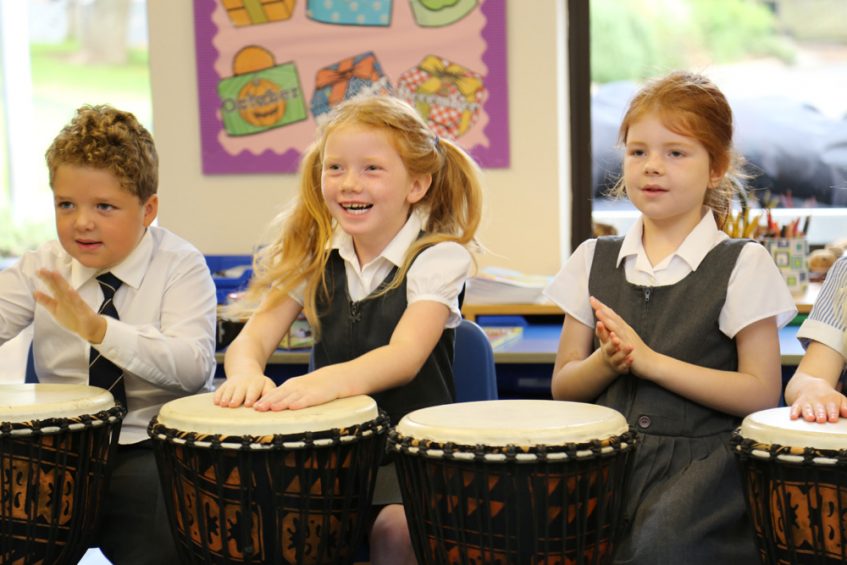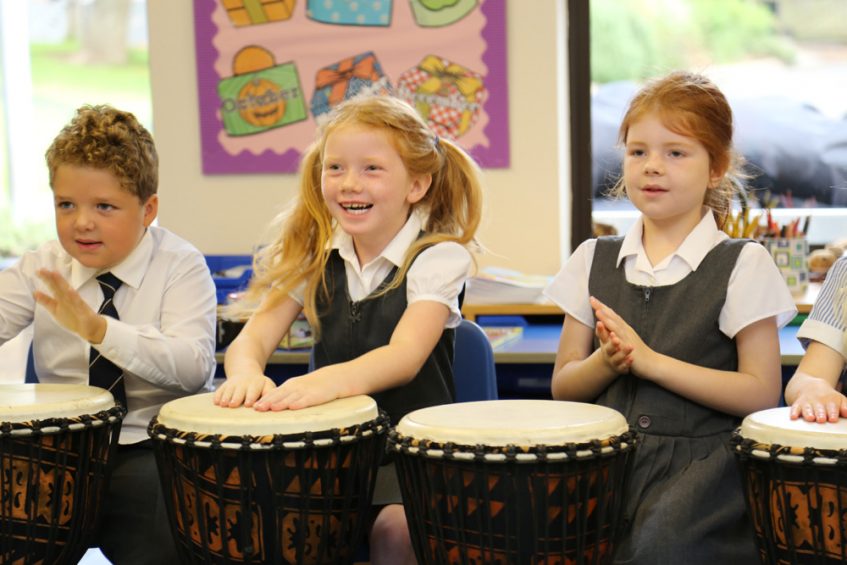 Pupils in the Pre-Prep have made a fantastic start to the new term and celebrated the end of their first week back with an inspirational workshop of African music and dance.
The Pre-Prep positively pulsated with African rhythms and tunes and we clearly have some very talented drummers and dancers in our setting.
The workshop is not only a fantastic springboard for Year 2 and their project on Africa but also allows all our pupils to empathise with different cultures, become more self-aware and have lots of fun.
Before the term started, all the staff in Pre-Prep took part in emotion coaching training, where we looked at ways to help children express their feelings and better manage their emotions. Music and dance involves so many different parts of the brain and today every child had the opportunity to express their feelings of pure joy and excitement.
The teachers said the workshop was "absolutely exhilarating" and "uplifting" and the pupils thought it "awesome". Our grateful thanks goes to Inci and Paul for their energy and enthusiasm in leading such a wonderful day.
Sarah Hudson
Head of Pre-Prep