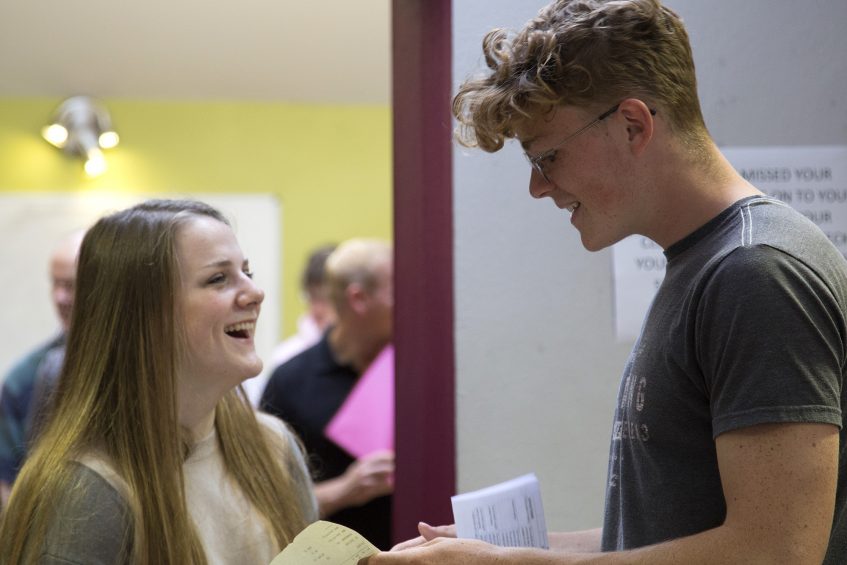 Live updates from A-Level results day 2018
Smiles and Hugs as Sixth Form Success Story Continues on Results Day
Students at Truro School Sixth Form had plenty of reasons to celebrate on results day with the overall pass rate going up to 99.7%, bucking a national trend which has seen pass rates fall nationally.
The strong results follow hot on the heels of top inspection grades, awarded by the Independent Schools Inspectorate in the same academic year.
Over two-thirds of all exams were graded A*-B, compared to the national A*-B rate of 53%.
Russell Group Success
50
+ %
Over half of the Sixth Form's UK university applicants secure places at Russell Group universities.

The results have seen over half of the Sixth Form's UK university applicants secure places at leading universities classed in the Russell Group. Others have successfully gained places at prestigious overseas institutions through the Sixth Form's Overseas Universities Initiative.
Mr Gordon Brown, Headmaster at Truro School said:
"I am very proud of all that our students have achieved. What impresses me most is hearing where students are heading next. It is incredible to hear that over half of our UK university applicants are heading to Russell Group universities.

A number of students are also heading abroad as part of our Overseas Universities Initiative; meanwhile others have successfully gained placements through our Oxbridge and Medical Pathways Programmes.

It is clear to see that we are succeeding in our mission to set students up for life, providing a clear route into leading universities and jobs."
Subject Highlights
There have been some outstanding performances from subjects with an incredible 90% of students achieving A*-A in Further Maths.
90
% A*-A
in Further Maths
86
% A*-B
in Business Studies

In the humanities, History obtained 78% A*-B, Geography 89% A*-B and Religious Studies shone with an A*-B rate of 100%.
The best results ever were also celebrated in the Extended Project Qualification with 92% of candidates achieving A*-A.
Headmaster Mr Gordon-Brown said:
"I am very proud of all that our students have achieved. These results are a great testament to their diligence and perseverance and were made possible by the quality of the relationships developed with our dedicated teachers over the two-year programme."
He continued:
"The other half of the story is about how this year group found and developed their many talents outside of the classroom. The combination of these very strong results and the personal qualities our leavers have developed over their time at school is such a powerful springboard both into first choice universities and jobs. They are certainly ready now to go off and influence the world for the good."
Individual Success Stories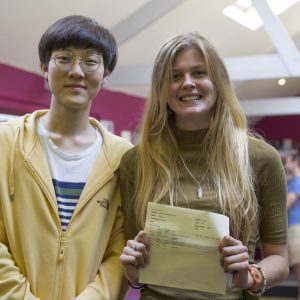 Jess Jones - Studying Economics in Scotland
A massive congratulations go to boarding student Jess Jones (pictured right). She achieved A* in Maths, an A in Further Maths, an A in Economics and an A in Physics.
Heading to Scotland
Jess said: I'm absolutely over the moon – it's amazing. I'm now going to St Andrews to study Economics, so off to Scotland. I love Economics and Mr Whatley has been an absolute legend! I'm a weekly boarder and it's now time to head further away from home, towards the other end of the country this time."
A look back on her time in the Sixth Form
"I started the School two years ago in the Sixth Form. I came here because I used to do county netball and hockey and I wanted to try and pursue four A Levels whilst carrying on with other activities like Duke of Edinburgh. I obviously made the right choice because I've done all of this as well as my Gold DofE and lots of sports."
We wish Jess the best of luck as she heads north.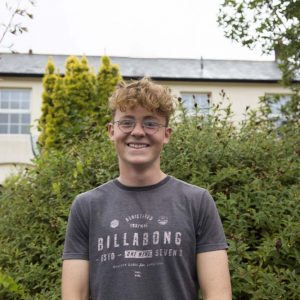 Nathan Holmes - A Career as a Physicist
I wasn't expecting my results to go this way at all. I got three A* in my A Levels, an A in AS Psychology, an A in my EPQ and a B in AS Economics. Yes, that's right, three AS and three A Levels! I worked very hard and I'm over the moon about what I got.
A future in Physics
I'm now off to study Physics at Nottingham University and I then hope to go into research – so not an easy path. My Physics teacher Mr Laity has just made Physics great for me and kept me interested in it. It's also a really good Maths department.
A good balance
There's so many great things I've done in the Sixth Form, so it is difficult to single out one thing. I was in the Badminton team which was fun. I was quite busy with work but I've also continued to be sporty.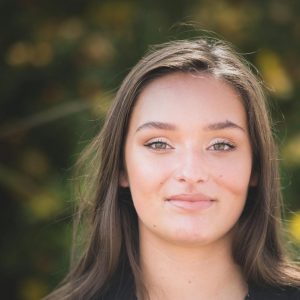 Bonnie Bayley-Skinner - Head Girl off to Study Medicine
I got exactly what I wanted so I'm super happy. I got A*AA. I got my A* in Biology which I'm really happy about, that means a lot to me. The two A s were in Chemistry and Maths.
Medical Pathways Programme
I'm now going to study Medicine at Exeter in September. I was part of the Medical Pathways Programme in the Sixth Form and Miss Finnegan was great and really helpful.
There have been MMI practices and ethics workshops which are all things that came up in my interview so that was really useful. I also went to business lunches before I started applying for Medicine, so I got to speak to the person that I ended up doing work experience with which was really good. You get to meet loads of people who are already working in the field. I feel like during my five year course I'm going to discover so many different parts of medicine, but I'm definitely more interested in surgery.
A look back at being Head Girl
It was good being Head Girl for the past year. I felt like it was maybe a bigger job than I expected it to be but I think it gave me a good pressure to keep myself going. It was a good drive and kept me going throughout the year.
Best memory
I joined in 4th Year so I've studied here for four years. I would say the entire Uganda trip was one of the best things I ever did with the School. We did first aid on the street and we also went on a safari.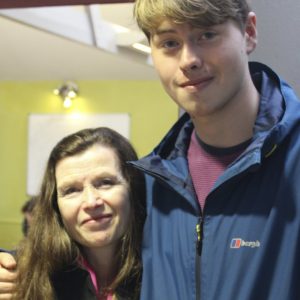 Chris Hardman - Studying Mechanical Engineering
I achieved nearly full marks in four of my exams which is a big improvement from where I was last year. It's been a bit of a journey to say the least.
My final results are Geology A, Maths A*, Further Maths B and Physics A.
Studying Mechanical Engineering
I'm hoping to do a masters in Mechanical Engineering at Bristol University which should be a four or five year course.
Highlight of Sixth Form
I would say the Mock United Nations was probably my best memory. It's so different from anything else I've done during my time here, it allows you to put yourself in different shoes and is just a really exciting opportunity to have had.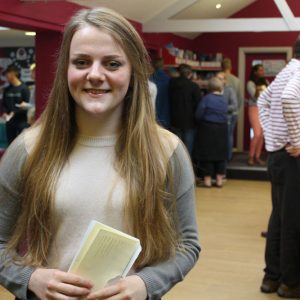 Katie Shaw - Off to Cambridge University
Katie progressed through the Sixth Form's Oxbridge Programme and has today confirmed her place at Cambridge University.
She achieved a straight set of A*s in Maths, Further Maths, Biology and Chemistry.
After discovering her results, Katie said: "I'm really happy with today's results. I'd also like to thank Dr Orchard and Mr Gustafsson, they have been the dream team for my A Level Chemistry."
Continuing her Passion for Music
Katie reflected on her time at Truro School and said: "I joined the school in 1st Year (Year 7). Looking back, it has been amazing. I think playing the Mozart concerto in the Cathedral and playing my flute was probably a highlight. There are lots of orchestras and stuff at Cambridge too, so hopefully I'll be able to get into one of them, especially after passing my DipABRSM qualification early."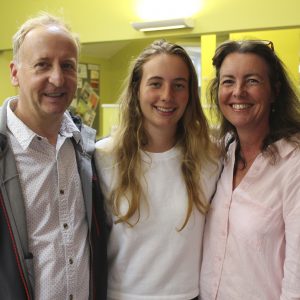 Sophie Upton - Studying English at Exeter
I got two A*s an A and an A* in my EPQ. I studied Geography, Religious Studies and English for my A Levels.
Moving to Exeter to Study English
I got into my first choice university so I'm off to study English at Exeter University. It seems to be quite a good course and a good distance from home.
Memories of Truro School
I've been at Truro School since I was three. Generally the atmosphere of the Sixth From Centre was probably one of the best things about my time at Truro School. It's always really good when you come in – someone's always laughing.
More updates to follow…
See for yourself
You are invited to attend an Open Evening between 5:00pm and 8:00pm at Truro School on Tuesday 25 September. Find out how Truro School Sixth Form can set you up for life through talking to teachers and students in your subject areas.
Where next?