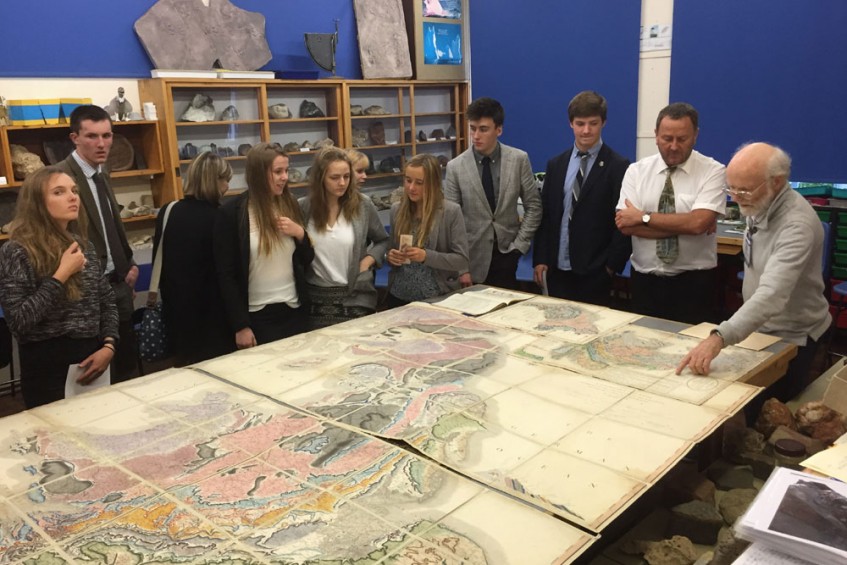 Truro School A level Geology students were privileged to attend a lecture by Dr Dave Williams on Friday 6 November. Dr Williams, a mining engineer, geochemist, geophysicist, Open University lecturer, TV presenter and leading authority on the work of William Smith gave an account of Smith's life and contribution he made to the science of Geology.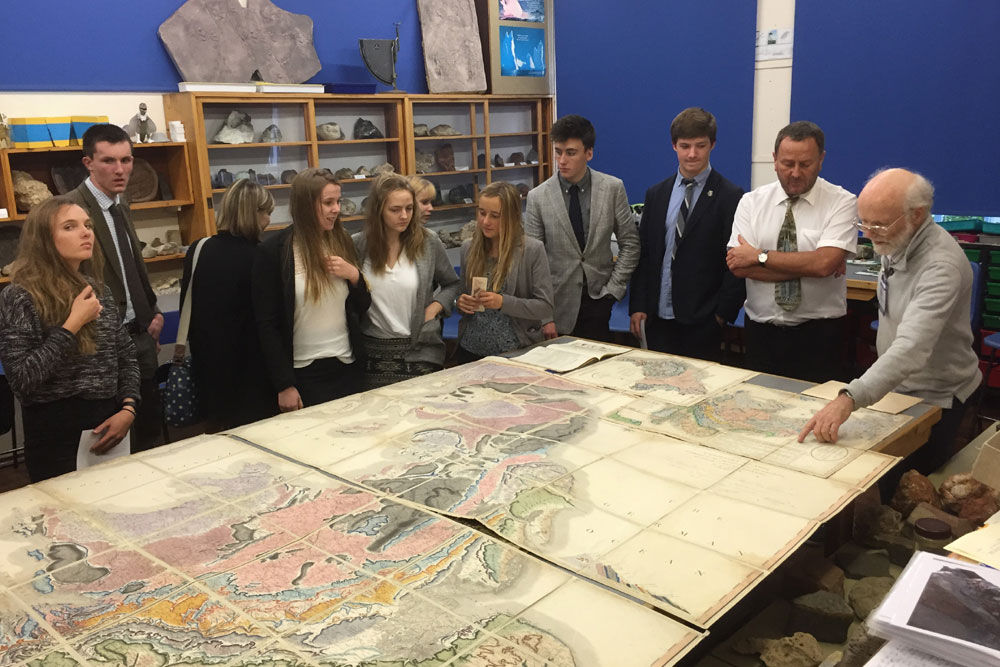 Titled 'The map that changed the world', Dr Williams' presentation outlined how one man mapped the whole of England and Wales to produce the world's first geological map, published in 1815.

This year is the 200 year anniversary of Smith's remarkable achievement and Dr Williams brought in an original Smith map valued at £35,000 for students to examine at close hand, one of only about a hundred that still survive today. Dr Williams is also responsible for producing the online resource sponsored by the Geological Society of London. To view this simply search strata-smith using google.
More Geology News at Truro School
To read more news from Truro School's Geology department, click here.