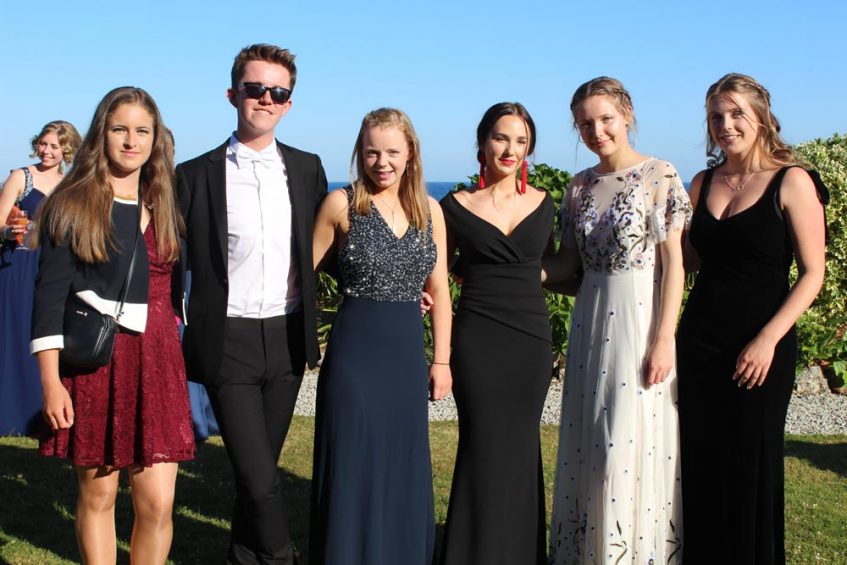 There were smiles and laughter on Tuesday 26 June as our 5th Year students gathered at The Falmouth Hotel for their end-of-year summer ball.
After a testing exams period, the event was an opportunity for all to dress up, relax and celebrate the start of the well-earned summer break.
Mr Picton, Head of 5th Year, said:
"This year's 5th form have been the first to experience the newly reformed GCSE en-masse and they should be proud to have fought through the uncertainly and seemingly ever-increasing stresses of the exam period. Their efforts and good spirts throughout meant that they were truly deserving of the beautiful evening for their prom; the weather was more than kind, the moonlight enchanting and the presence of so many proud parents capturing the event in photographs.
Mr Picton finished by saying:
"They looked and acted in an extremely grown up and mature way and their company was very much enjoyed by the pastoral staff. It has been a genuine pleasure to work with them these past two years and I would like to take this final opportunity to congratulate them all and wish them the very best for their next step."
Mrs Lucy Jupp will take over Head of Year responsibility when the students return to start the Lower Sixth in September.
The 5th Year Ball in Pictures