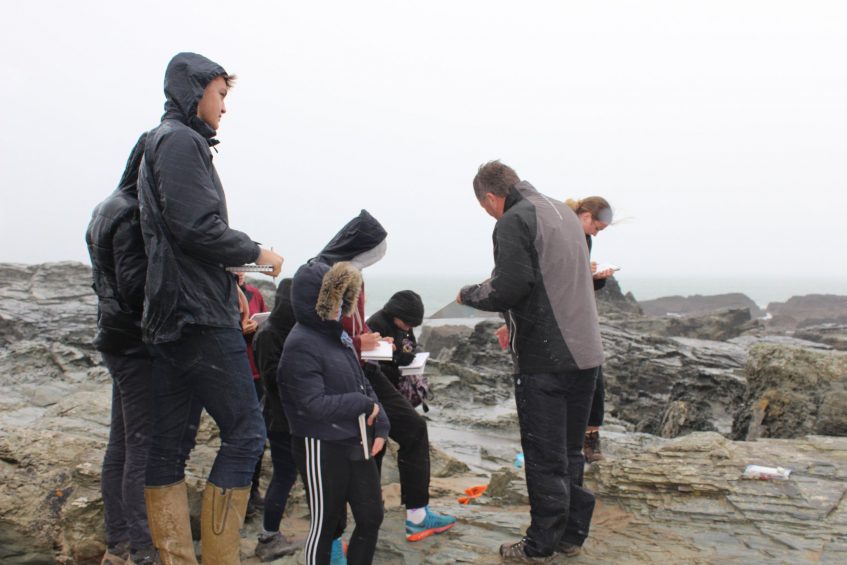 The 5th Year Geologists recently braved the wet weather for a field trip to Godrevy Beach.
The trip allowed the students to further their understanding of the Devonian mudstones and study their relationship with the overlying Quaternary Ice Age deposits.
Godrevy is considered to be one of the most important Pleistocene sites in the South West of England.
Speaking about the day Head of Geology Miss Hope said,
"This trip reminded us that Geologists need to be equipped with good waterproof clothing! Despite the weather, spirits remained high."