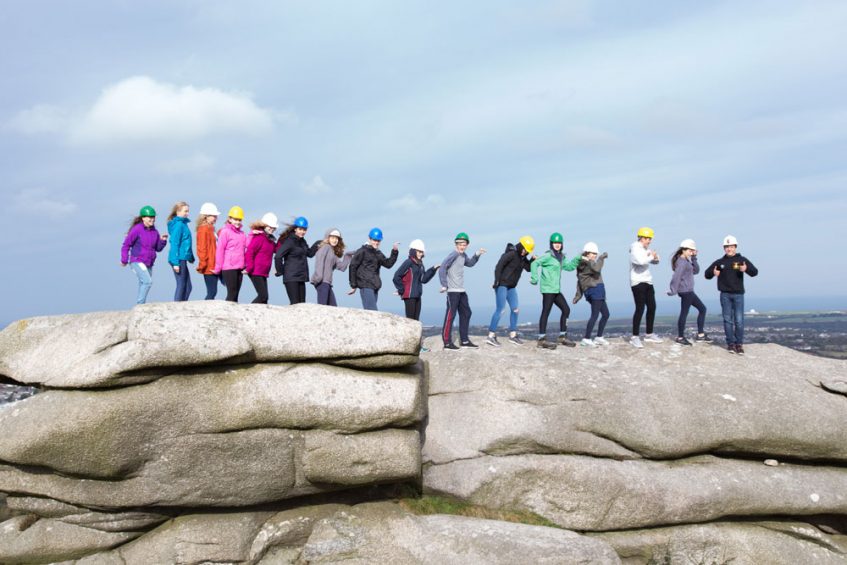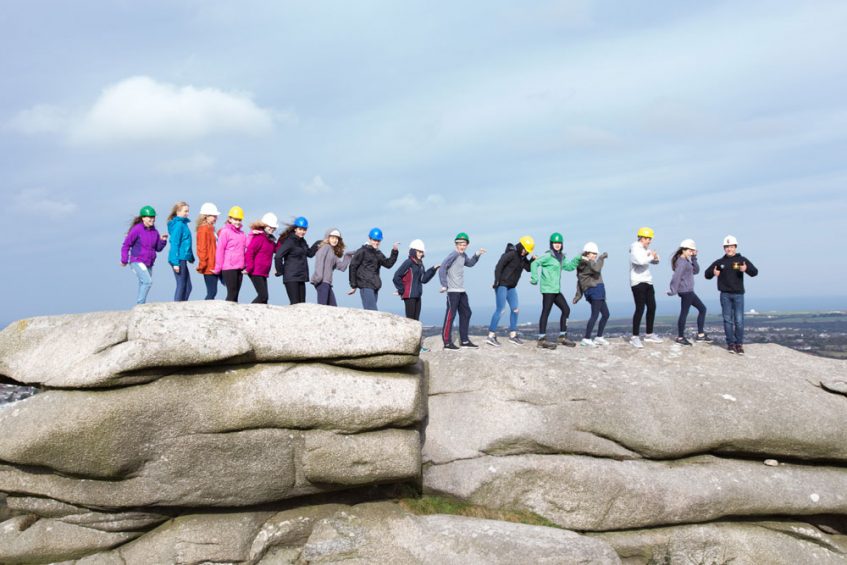 Shortly before half term, the 4th Year students attended their first Geology trip to Carn Brea.
The weather was kind to the students on the first day with blue skies and some heat from the sun, however the second group were caught out a little and learnt a valuable lesson in fieldwork – bring lots of warm clothes! The students had a fantastic time putting into practise the work they had covered during the first term on minerals, igneous rocks and weathering.
It was my first trip to Carn Brea, and I along with the students was staggered by the sheer scale of the granite tors. Carn Brea is such a fantastic field location as the student were able to see a granite in situ, understand how tors form and how the granite has affected the surrounding area. Back at school the students have been working on a poster to summarise the geology they observed at Carn Brea and the award for the best poster will be announce later this term!