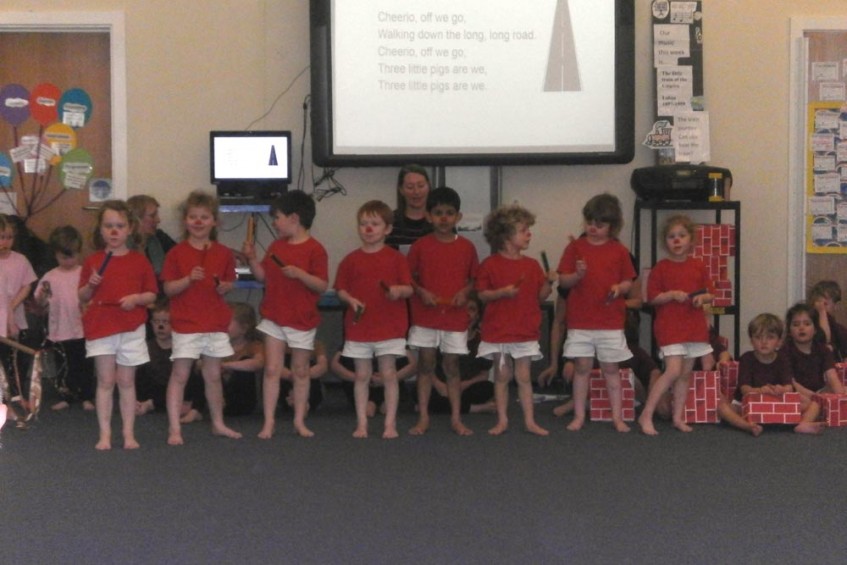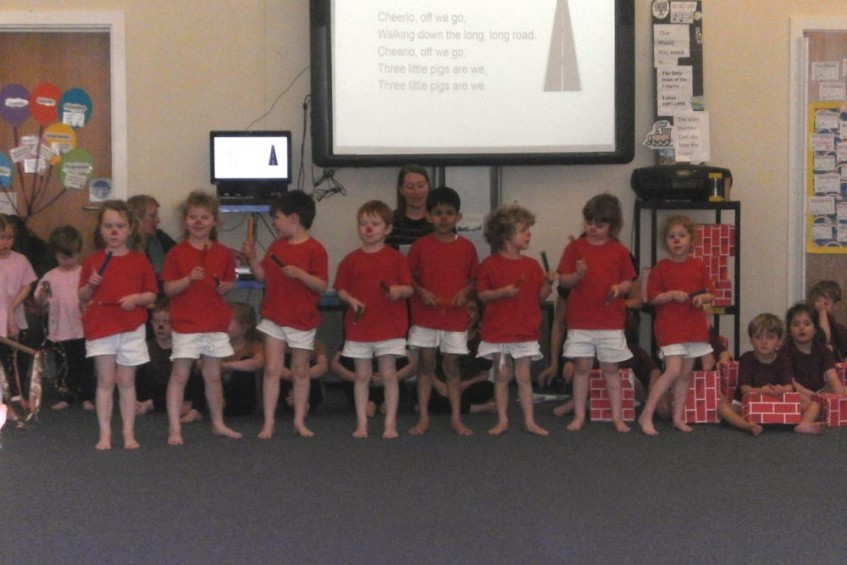 Pupils in the Nursery and Reception classes entertained their parents with an afternoon of song and dance and showcased some of the work they have been doing this term in their music and drama lessons. Mrs Gladstone-Smith worked her usual magic and rewrote the very familiar fairy tale 'The Three Little Pigs' to accommodate slightly more than four characters! It was very special to see our youngest pupils so keen to stand up and perform with such confidence and obvious enjoyment. They were all in character and waving goodbye to Mr and Mrs Pig brought a tear to many an eye!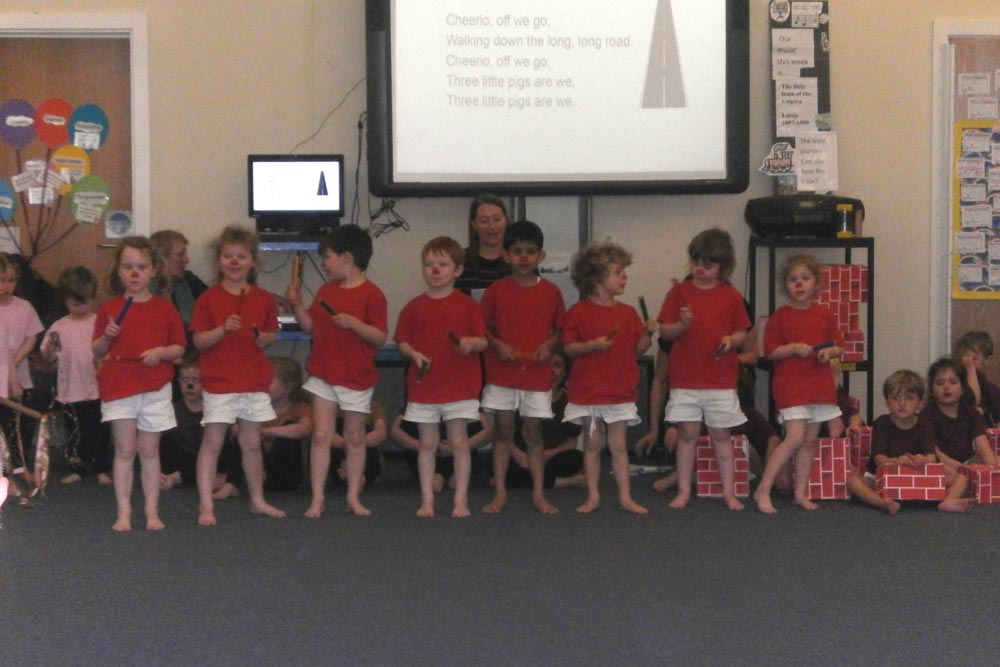 We firmly believe in the Pre-Prep that all our pupils should be given these wonderful opportunities to build confidence and to perform in front of an audience. Well done, Early Years you certainly made us all very proud and thank you Mrs Gladstone Smith for such a fantastic afternoon.
Thank you too to everyone who supported our Reception classes by buying their beautiful handmade palm oil free soaps to help raise funds to sponsor an orang-utan. This is the culmination of their exciting project on the Philippines and the effects of the Palm oil industry and we are delighted to have raised enough money to sponsor our own orang-utan next term.