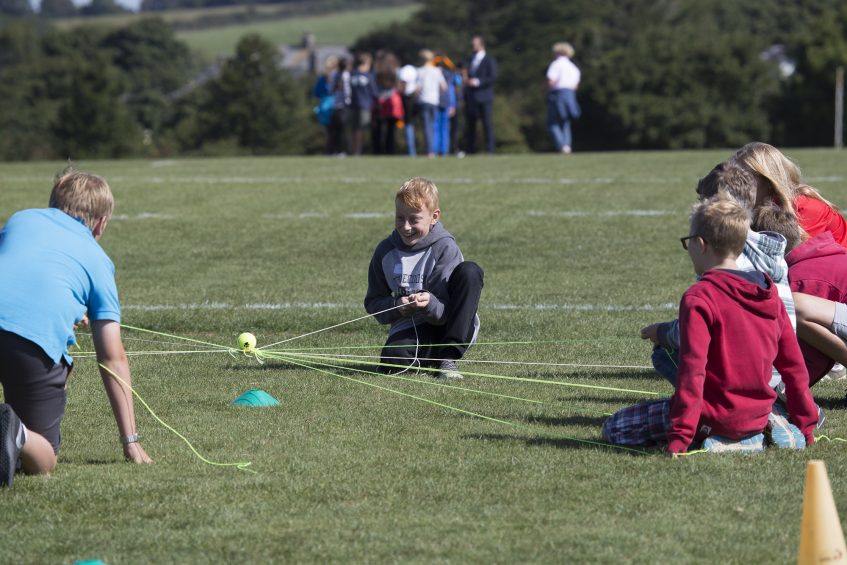 As we welcomed our new group of 1st Years into Truro School there was a lot of excitement and sunshine.
The school was joined by Cornwall Outdoors who organised a variety of team building activities for the students to complete during the morning. In addition there were races held in house groups, a mission to create an object which would allow an egg to be dropped from a height and remain whole (all creations were tested!) and a lunch time orienteering exercise around the school site.
It was the perfect opportunity for the students to meet their year group and there was enthusiastic chatter in the Chapel as they waited to start the first day of the new academic year.